Oregon Clean Energy Plant To Showcase Hybrid With Solar, Wind & Storage
A new facility that will combine wind, solar and battery storage has been announced by Portland General Electric and NextEra Energy Resources . The facility is the first to co-locate all three sources of energy in US.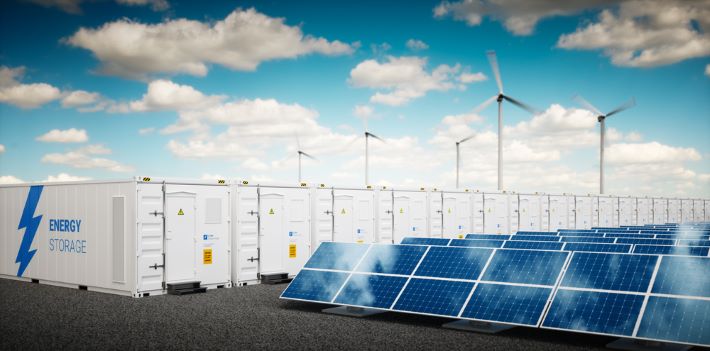 SECI in a Hurry
Oregon utility, Portland General Electric Company (PGE) and US energy company NextEra Energy Resources, LLC, a subsidiary of NextEra Energy, plan to construct a new energy facility in Eastern Oregon combining 300 MW of wind generation with 50 MW of solar generation and 30 MW of battery storage.
The new project is called the Wheatridge Renewable Energy Facility, will be the first of this scale in North America to co-locate and integrate all these three technologies, creating an improved zero-emissions resource and accelerating Oregon's transition to clean energy.
The new facility, combined with PGE's existing resources, will bring the company's wind generation portfolio to over 1,000 MW or 1GW—enough to power about 340,000 homes. The solar farm will be one of the largest in Oregon, while the battery storage facility will be the largest in Oregon and one of the largest in the United States.
The Wheatridge project will help PGE to meet about 50% of its customers' power needs with emissions-free generation.
"We're moving aggressively to integrate smart grid technologies and renewable energy to give customers affordable, clean, low-carbon energy," said Maria Pope, PGE president and CEO. "Wheatridge will be a model for integrating renewable generation and storage to cost-effectively reduce emissions while maintaining a reliable grid."
Power from the facility will be generated by 120 wind turbines manufactured by GE Renewable Energy. The wind farm will be located just north of Lexington, Oregon, in Morrow County. The specific equipment to be used at the associated solar farm and battery storage facility is still to be determined.
"We're pleased to work with Portland General Electric on the Wheatridge Renewable Energy Facility, an exciting opportunity to combine wind, solar and energy storage," said Armando Pimentel, president and CEO of NextEra Energy Resources, the world's largest generator of renewable energy from the wind and the sun. "This venture will allow PGE's customers to benefit from more renewable energy over more hours of the day and create substantial economic value for the communities that host this project, many of whom stand to benefit for years to come."
PGE will own 100MW of the wind project. A subsidiary of NextEra Energy Resources will own the balance of the project and sell its output to PGE under 30-year power purchase agreements.
The wind component of the project will commission by December 2020 while construction of the solar and battery components is planned for 2021. The US tax credits will help reduce the cost of the project over time however PGE plans to invest about $160 million in the project.
(Visited 812 times, 1 visits today)