There Is No One Way To Achieve Sustainability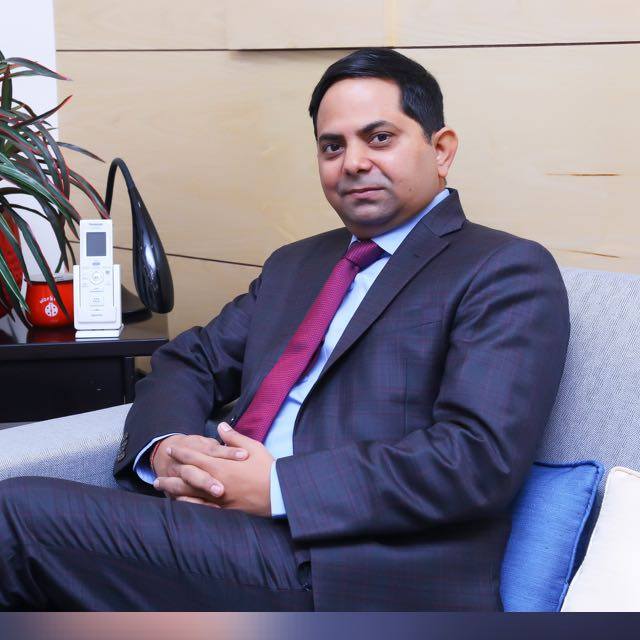 Dinesh Semwal, Founder of Ensavior technologies, a Delhi based firm in the sustainability space has a lot on his plate right now. From a line up of some of the most prestigious names as clients, to the sheer size of the opportunity Ensavior is chasing. Built to work on the massive urbanisation and opportunities it creates to build more sustainably, Ensavior has made a solid impact since its founding. We caught up with Dinesh to understand the growth so far better.
Q. How did you get into the Energy efficiency business, if we can call it that?
The building services industry is a vital element of any economy and has a significant impact on the environment. This industry is one of the largest users of energy, resources, and water. With respect to such a significant influence on the building industry, the sustainable building approach has a high potential to make a valuable contribution to sustainable development. Keeping this in mind Ensavior was founded on the belief that smarter and healthier buildings require high-performance engineering solutions which stem from adopting best engineering practices and promoting products and services in environmentally responsible ways.  Today we operate Pan India with a direct presence thru our offices in New Delhi, Mumbai, Bangalore, Kolkata and Hyderabad.
Q. How keen or aware are our customers when it comes to the options you offer? Is it an easy or a tough sell to convince them to invest?
Clients recognize our sustainability model and respond with enthusiasm. Through our stratified chilled water thermal storage system – one of our most significant innovations – we save energy, reduce greenhouse gases, and try to eliminate fossil fuel power plants. Their belief in us is humbling and pushes us to become a global brand as we continue working towards a more environment-friendly future where sustainability is the norm.
Today, Ensavior has aided prestigious projects including the Supreme court, Parliament House, ITPO, Delhi International airport, Delhi Metro, Jaipur Metro, Lucknow Metro, Kolkata Metro, India International convention centre, Maruti Suzuki, IDBI Bank, Lodha Group, Tata, Sify and DLF. We also have international clients including Westin, Coca-Cola, Qualcomm, Amazon, and Google.

Q. With pressure expected to increase on firms to reduce emissions, between energy efficiency and simply sourcing say, green energy, what could contribute more? Which sectors do you believe offer the highest possibilities for energy efficiency?
There has to be balance to reverse the damage done to the planet. There is no one way to achieve sustainability. Therefore, going forward industries need to focus on both energy efficiency and green energy sourcing to make this transition as smooth as possible without significantly hurting the industry or the planet in the process.
The application is industry-agnostic. From construction to manufacturing, logistics etc every sector has the potential to become energy efficient.
Q. Have you seen firms going for energy efficiency even at a higher cost to them, or with a long ROI period? In other words, just because it is the right thing to do, rather than a way to get a return on investment?
In a world where the technology to provide everyone with power has been available for many decades, this is a global shame that millions of people are struggling with energy poverty people lack electricity to light their homes, refrigerate their food or keep cool in rising temperatures.
Therefore it is high time that we provide enough energy connectivity to all and at the same time reduce greenhouse gas emissions, otherwise, these same people will suffer the most on a hothouse Earth.
The graph is moving in a positive direction, especially in a post-crisis world. As awareness about air quality and how it affects our lives increased during the pandemic so did the drive towards sustainability. Since the end-users are now more aware, the companies are making an effort to become more energy efficient.
Q. What is the way forward and how is Ensavior contributing in this initiative?
While one way of achieving these goals are adopting more and more renewable and clean energy sources, we also have to explore and adopt  the ways and means to improve the energy efficiency of every appliance and building that draws power.
We at Ensavior, contribute towards this objective with our state-of-the-art innovative products such as Thermal Energy Storage Systems and also promote the companies, products and concepts that in some way or the other improve energy efficiency and enhances the quality of life.
Q. How have energy efficiency measures, and tactics changed over the past decade? How do you see it evolving shortly?
Energy conservation and efficiency go a long way in preserving our planet's rich natural resources and promoting a healthy environment. Energy efficiency not only brings financial returns but also creates benefits in terms of lower greenhouse gas emissions, reduced carbon footprint and promoting sustainable developments.
Q. What is the potential market size in India? Are you looking at markets outside India? How many active industry players are there in your peer group? The current size of the industry?
The manufacturing sector has grown tremendously in the last couple of years at a CAGR of 5% during FY16 and FY20. With initiatives such as Make in India and regular financial support with annual budgets, the industry is gradually improving and attracting more foreign investors. It has the potential to reach US$ 1 trillion by 2025. And yes the market for Ensavior is Global.
Q. Tell us about one of your best-selling solutions you are proud of? Does it come through a principal partner?
Ensavior offers a host of products and services in Heating, Ventilation, Air conditioning (HVAC), Public Health Engineering (PHE), Indoor Air Quality (IAQ) and Fire to major contractors and corporate entities. Stratified Chilled water thermal storage system designed and manufactured on our own is not only our best and most innovative solution but we also feel pride that thru this system, we help reduce the building's environmental impact in terms of saving energy, reducing greenhouse gases and delaying or eliminating the need for more fossil fuel power plants is a great achievement.
(Visited 103 times, 6 visits today)