SECI Launches 750 MW Solar Power Tender In Rajasthan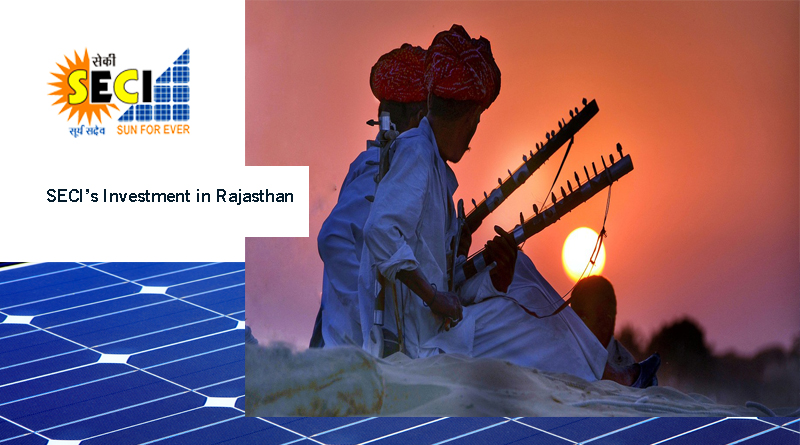 The government-owned Solar Energy Corporation of India (SECI), this week launched a tender for 750 MW solar projects in Rajasthan.
Moving away from its unofficial comfort zone in a post safeguard duty scenario, SECI fixed Rs 2.93/kWh as the upper tariff ceiling for this tender for a period of 25 years. Earlier SECI's preferred tariff range was between Rs 2.44 to Rs 2.60.
The projects will have minimum individual capacities of 10 MW and will be set up in multiples of 10 MW, with a cumulative capacity of 750 MW. The bid closes on 14 September 2018 and the projects will be setup anywhere in the State of Rajasthan.
All of these are grid connected Solar PV projects in Rajasthan on "Build-Own-Operate" (BOO) basis for an aggregate capacity of 750 MW. Land, Connectivity and Long-Term Open Access will fall under the scope of work of the Developer.
SECI added that selection of projects would be 'technology agnostic' suggesting that only commercially established and operational technologies such as Crystalline Silicon or Thin Film or CPV, with or without Trackers can be installed.
The tender follows the recent action by SECI where it decided to cancel all the allotments for the winners in its mega solar auction of July 13. The winning quote at that auction was Rs 2.44 from ACME Solar, a price that was more than 20 paise lower than the next bidder, a reason cited by SECI for the cancellation. The ceiling of Rs 2.93 may help Domestic as well as Foreign developers, to participate in this auction on a standalone basis or as a member of a consortium, at the RfS stage. New guidelines by Ministry of Power, for competitive bidding for the procurement of power from grid-connected solar photovoltaic (PV) projects, will apply on this tender.
copyright:iamrenew.com
(Visited 242 times, 1 visits today)