India Plans For 30GW Offshore Wind Capacity By 2030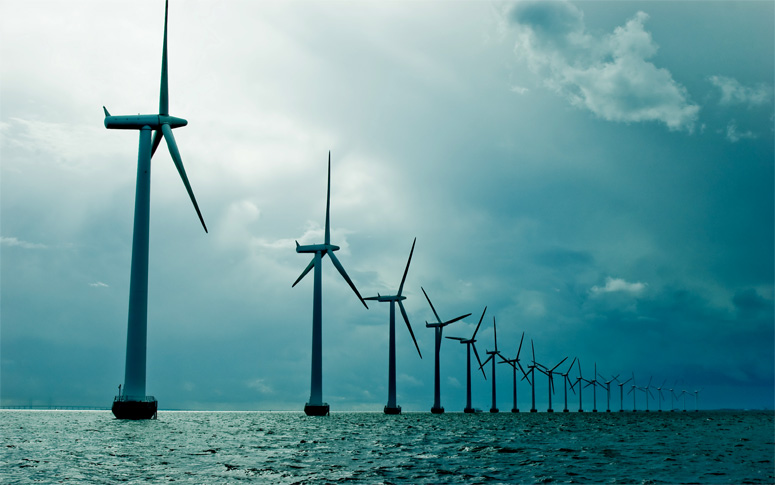 Close on the heels of enhanced renewables target for 2022 at 225 GW from the existing 175 GW, the Indian government announced its plans to boost its offshore wind capacity to 30GW by the year 2030; a target, which achieved could propel the nation to the forefront of the offshore wind industry in the world.
The ministry had earlier announced a short-term target of setting up 5 GW offshore wind capacity by 2022, but this announcement is the first long-term, the concrete target set by the country to achieve in the offshore renewable industry.
Around 35 companies, including players from the US, Germany and Denmark have evinced interest in the tender for the projects. While, leading clean energy players including Sembcorp Green Infra, ReNew Power, Mytrah Energy and France's Engie, among others have been shortlisted by the government for the technical stage of the tender.
While the tender has piqued the interest of clean energy players around the world, offshore wind projects involve bigger challenges, and developers will be incentivised accordingly industry opines.
While the government is aware of the difficulties involved in setting up offshore wind projects, they believe the power from this source would add a new element to the existing sources of renewable energy in the country. Industry officials also predict the tariffs of the offshore wind projects to be between the range of Rs.5 to Rs.7 which is double the existing solar and wind tariffs (these are rates without storage).
"Given India's coastline of 7,600 km, the country has enormous potential for offshore wind energy and it can potentially repeat the success achieved in onshore wind energy," said Tulsi Tanti, founder of Suzlon, leading wind turbine manufacturer in India to a newspaper.
Currently, the government has identified Gujarat and Tamil Nadu as potential destinations for the offshore wind projects in the country.  Tamil Nadu, of course, has been a leader among states in India, with the highest existing wind energy generation.
copyright:iamrenew.com
(Visited 194 times, 1 visits today)