Rajasthan Working on new Renewable Energy Policy
State Energy Minister BD Kalla has said that the Rajasthan government is working to bring a new renewable energy policy for the state.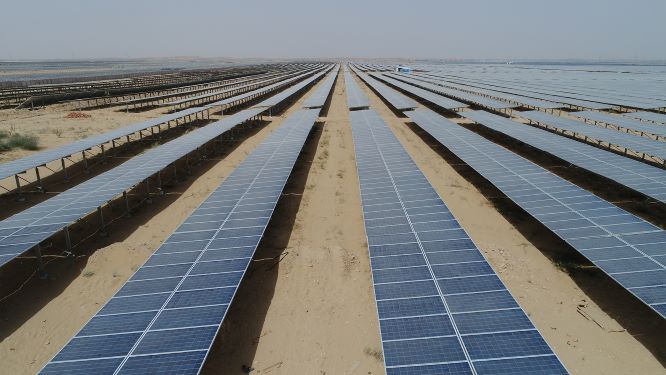 Rajasthan State Energy Minister B D Kalla while speaking at a seminar on 'exploring renewable energy potential in the state of Rajasthan' on the 75th birth anniversary of former prime minister Rajiv Gandhi, has said that the Rajasthan government is working to bring a new renewable energy policy in the state.
He asked the department officials to conduct more research in the domain and called upon the industrialists to invest in generating renewable energy. 
"The government is bringing a new policy to harness solar, wind and biomass energy to make Rajasthan a leading state in the renewable energy sector," Kalla said. He said it was Rajiv Gandhi's vision to protect the environment and generate electricity through renewable energy sources. 
The minister said the Rajasthan government was working towards the development of pollution-free industries and producing green energy. 
"Currently the state's renewable energy production capacity is 1,600 MW and around 3,300 tonnes of coal is required for generating 1 MW electricity through traditional sources, but now due to renewable energy production, the state is saving 5 lakh tonne coal every year," Kalla said. 
State Forest and Environment Minister Sukhram Vishnoi, also present at the seminar, said production of solar and wind energy is favorable to the environment, while traditional power generation damages it. 
More recently, state Chief Minister Ashok Gehlot had also said that his government will bring in a policy to make the state a hub of solar energy. He had said that efforts are being made to generate 10,000 megawatts of additional power in the state in the next five years. Presently, Rajasthan is on the third position in the field of solar power and efforts are on to bring it to number one, Gehlot said.
The chief minister said a 1,000 MW solar park is being developed in Nokh, Jaisalmer, by the Rajasthan Solar Park Development Company Limited. About Rs 3,450 will be invested in it, he added.
Published with permission from Saur Energy
(Visited 385 times, 1 visits today)