EDF Increases Sustainability Loans Facility to €5 Billion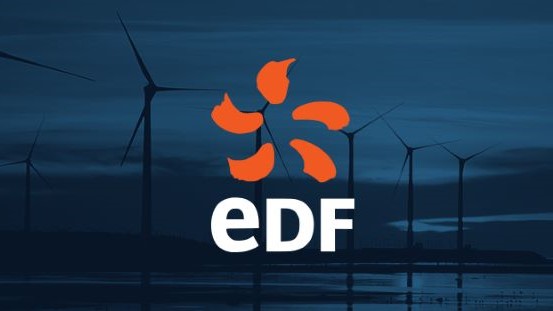 EDF increased its loan facility to € 5 billion and it has also completed the pilot for smart meters in India.
The French utility giant EDF has signed two sustainability-indexed revolving facilities to increase its sustainability loans to €5 billion, according to a statement. EDF has signed two €300 million deals with Credit Agricole CIB and Societe Generale CIB. The revolving credit facilities are based on EDF's sustainability aims:
Direct carbon emissions
Consumers' use of online consumption monitoring tools
Electrification of light vehicle fleet
"These two new facilities demonstrate EDF's strong commitments in terms of corporate social responsibility by strengthening the link between its sustainability performance and financing strategy. With over €5 billion of sustainability-linked credit facilities and €4.5 billion in outstanding Green Bonds, sustainable finance instruments have become ever more core to EDF's financing," Xavier Girre, senior executive vice-president of EDF said.
The news follows its latest success in India. EDF last week successfully completed its pilot projects before its plan to roll out 5 million smart meters in Andhra Pradesh and Bihar.
French Utility giant EDF has been upbeat about India across several areas, including renewables, nuclear power, transmission and distribution systems and smart grids.
The company had won a mega-contract in March this year to deploy 5 million smart meters in Andhra Pradesh and Bihar and now has successfully completed its pilot projects, according to the company statement.
"EDF has been awarded the biggest ever contract in India by Energy Efficiency Services Limited (EESL), where it has to design, install and integrate a network of 5 million smart meters across India staring with Andhra Pradesh and Bihar. With this project, EDF is now active in India in all the areas that are key for reducing the country's carbon dioxide emissions through low carbon electricity generation of nuclear and renewables, smart grids and intelligent public lighting," Marianne Laigneau, group senior executive vice-president in-charge of international division at EDF, said in a statement.
The energy giant has already installed over 20 million smart meters in France, with a projected roll-out of 35 million meters. According to the company, the scope in India is even larger; up to 300 million units.
The French company has been operating in India for about 25 years and have been a part of the Jaitapur Nuclear plant too.
According to Laigneau, EDF has 1.1 GW of wind and solar capacity in renewables either in operation, construction or in development. This is a mix of wind and solar projects.
EDF has recently won tenders in Rajasthan and Uttar Pradesh. The company has already invested €1.2 billion in renewables and is targeting for 2 GW portfolio in the next 5 years in India. She added that EDF wants to grow in renewables, nuclear project and deploy smart meters, smart grids, batteries, and storage.
(Visited 340 times, 1 visits today)