Delhi's Vidhan Sabha Goes Green with 100kW Solar System
Delhi's Vidhan Sabha goes Green with a 100 kW Solar System being commissioned earlier this week. The Assembly building complex will soon get another solar system of the same capacity the officials confirmed.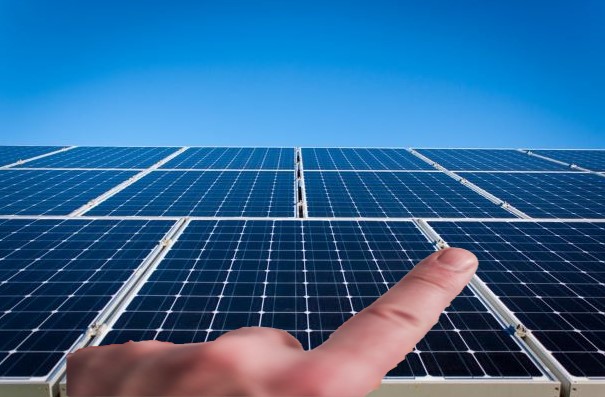 The Delhi Vidhan Sabha complex near civil lines has turned a little greener  with the commissioning of its new 100 kW rooftop solar system. The system was inaugurated by State Power Minister Satyendra Jain in the presence of the Speaker Ram Niwas Goel and other MLAs.
According to officials, the 100 kW system was built at a cost of ₹7.35 lakh and is expected to manage around 25% of the power demand of the Delhi Legislative Assembly building's peak power demand, saving close to ₹10 lakh per annum on electricity bills. The plant has been commissioned with an initial lifespan of 25 years and the developer is expected to provide Operation & Maintenance (O&M) services for the entire period. Speaking to reporters Mr. Goel also confirmed that another solar system of the same capacity would soon be added to the assembly building.
As a part of the assembly's green drive, Jain also inaugurated a rainwater harvesting system in the assembly complex. Under the project built at a cost of ₹36 lakh, five pots, with a collective capacity of 4.4 lakh litres, have been installed in the complex.
The state government over the last few months has taken several steps to increase the adoption of renewable energy in the region in order to combat the toxic air quality and make the national capital more sustainable. Two of which were the new and improved electric vehicle policy and the solar scheme respectively.
In September, the State government approved the 'Mukhyamantri Solar Power Scheme', offering residents who install rooftop solar panels a subsidy on their electricity bill for a period of five years from the existing three. "Under the Renewable Energy Service Co model (RESCO), the domestic consumer will not have to spend any money for the installation of solar panels. It will be done by select service providers," power minister Satyendar Jain said at the time. The cost of electricity generated through the solar power for group housing societies will be Rs 1 per unit. "The Delhi government will provide a subsidy of Rs 2 per unit to the societies," he added.
In November, concerned with the deteriorating levels of air quality in the capital, the AAP government released the state's first draft electric vehicle policy. A move they expect will help tackle the severe air quality problems in the NCR in the long-term with the primary target of ensuring at least 25 percent of the new cars to hit the roads by 2023 in the capital will be electric vehicles.
(Visited 274 times, 1 visits today)