Australia Says 2020 Clean Energy Targets Met This Year
The CER informed that on August 30, 2019 this milestone was met ahead of schedule. But despite this nugget of good news, Australia has been walking backward on climate change.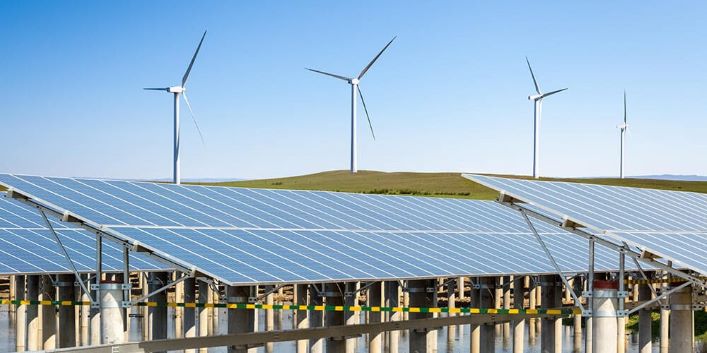 Australia's' Clean Energy Regulator (CER), in an official statement, has confirmed that the it has now enough approved capacity to guarantee that its renewable energy targets of 2020. The CER chair David Parker announced this major milestone for renewable energy in Australia.
"It is now certain Australia will generate enough renewable energy to meet the 2020 Large-scale Renewable Energy Target," he said.
According to CER, the large scale Renewable target of 33,000 gigawatt hours (gWh) of additional renewable energy will be met in 2020, additionally 6400 megawatts of large-scale renewable capacity had to be built between 2017 and 2019 to generate sufficient electricity to meet the target.
The CER informed that on August 30, 2019 this milestone was met ahead of schedule. This was possible as four large wind and solar power stations which have a combined capacity of 406 MW was approved.
According to the CER statement, 'the approval of the 148.5 megawatt Cattle Hill Wind Farm, owned by Goldwind and partners, saw the milestone surpassed. The Cattle Hill Wind Farm is built on the hills above Waddamana Power Station, Tasmania's first hydro scheme that was opened in 1916. Also of interest, the first large power station commissioned in 2017 was Goldwind's 175 megawatt White Rock Wind Farm in NSW'.
Australia earlier had set a Renewable Energy Target of 33,000 gigawatt hours of additional renewable energy generation by 2020.
In 2016 the CER estimated that for the 2020 target to be reached the total new capacity of renewable energy power projects required to be committed through to the end of 2018 was 6000 MW. Due to a higher proportion of solar and wind projects in the pipeline than expected, CER has officially declared the targets met.
On Climate change, Australia is still going Backwards
Like China and now Japan, Australia has shared an uncomfortable relationship with Climate change so far. While renewable energy industry, especially solar and wind, had been the harbinger of its successful clean energy story. Contrarily, its policies have been focussing on propping up its coal industry, ditching emission-reducing efforts. As a result, Australia's carbon emission climbed 0.6% again as compares to last year. A government report revealed that the increase of around 3.1 million tonnes resulted in a total of 538.9 million tonnes of carbon emissions over the year to March 2019.
The report also showed a continued drop in emissions from the electricity and agriculture sectors have been offset by increases in emissions from transport, waste and other sectors.
Australia despite its low population has been the fifth-largest contributor of greenhouse gases in the world. A major chunk has come from Australian coal and Gas that enters international markets.
While the emissions from coal and gas, that is imported by other countries like India, form a part of the recipient's emission charts, but the emissions during the process of extraction still is accounted for Australia.
The problem remains active as there is a total absence of any climate policy, while the world's heritage site—the great barrier reef continues to suffer.
(Visited 152 times, 1 visits today)