Water Scarcity: Traditional Wells Called 'Beris' To Be Revived in Rajasthan
After spending about $1 Billion on Rajasthan water projects, the state government is going back to the traditional ways to solve the worsening water crisis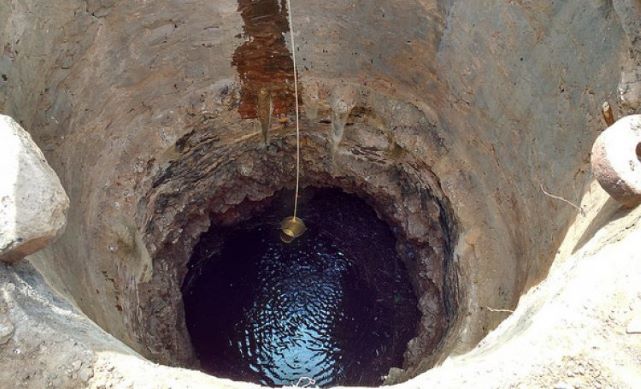 The best way to solve a problem is to prevent it
The Rajasthan Government has decided to go back to basics. The state authorities are planning to revive the traditional water bodies called 'beries' to tackle drinking water crisis in the drought-affected areas. According to officials the absence of adequate monsoon rain, people from the western region of Rajasthan which is one of the driest areas in the world, have been depending on these sources for many generations.
The decision was taken after the government spent $1 billion on water projects but succeeded to irrigate just 20% of Barmer, located in the western Rajasthan. Successive governments over the last six decades have spent more than Rs 7,000 crore ($1 billion) on different water projects to bring canal water to Rajasthan. Just 20% of Barmer's farms are irrigated, primarily with tube-wells (63.73%), and some with open wells and canals.
Around 2,741 villages of Barmer's total 2,775 were declared 'drought-hit' by the Barmer district administration in 2018, based on a crop assessment report for the last kharif (winter cropping) season. With more than 40% of India's land area facing a drought and pre-monsoon rains during March and April have fallen short by 27%. As in other drought-hit parts of the country, prolonged drought in Barmer and other parts of western Rajasthan is forcing farmers to abandon their fields to migrate to cities in search of work and sustenance. Villagers in these areas say they continue to depend on traditional water harvesting structures called 'beris', and open wells.
"For decades these water bodies have been supporting the drinking water need of the people living in remote desert areas. Revival of these water bodies will be beneficial to people. Under the revival plan, deposited sand in beris will be dug up. We will ensure proper structure on the top so that women can smoothly fetch water in buckets", said Barmer district collector Himanshu Gupta and added that traditional water bodies will be revived under MGNREGA (Mahatma Gandhi National Rural Employment Guarantee Act).
A 'beri' is a traditional percolation well that stores rainwater. It is essentially a pitcher-shaped shallow well, about half a metre wide at the top and three to four metres wide at the bottom. Percolated rainwater gets channelized towards the well.
Gupta said presently 432 'beries' are being used by people as drinking water sources. "We have prepared a work plan to revive 'beries' under MGNREGA. Under the first phase, 1,000 'beries' will be revived," he said.
While this development points out to the change in that tact by the authorities, we remain hopeful that the revival of these traditional structures will help ease the discomfort of the people living in these areas. There is much to be learned from this. Most of the times, the governments opt for big projects before exhausting all other feasible and economical solutions when it comes to solving the very basic needs such as water. Often times than not, the ideas are present in front of people and authorities but due to reasons best known to them, they take the longer route and later return back to the basics which should have been their first go-to answer when the crisis knocked their doors.
To know more about Beris and other rainwater harvesting techniques do watch the documentary below.
(Visited 2,111 times, 1 visits today)