Global Round Up 23 July, 2018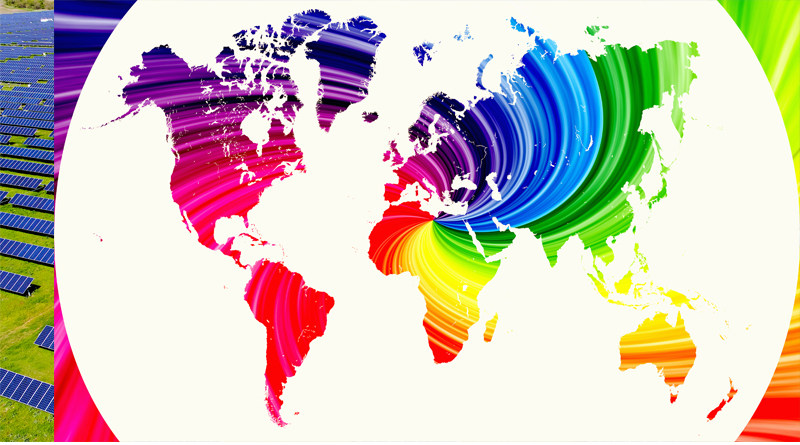 1.Prana Power acquires 108MW Mexican C&I solar park from Dhamma Energy and Sunpower
Mexican asset manager Prana Power has acquired a 108MW Mexican solar project from Madrid-based Dhamma Energy and US-headquarters firm Sunpower, who partnered on developing the project since 2015.
This ready-to-build PV system, located in the Mexican state of Guanajuato, holds private power purchase agreements (PPAs) under a self-consumption scheme in place prior to Mexico's energy reform. This is the second solar project under the self-consumption scheme for which Dhamma Energy has transferred the rights in the last few weeks in Mexico after it recently closed the sale of a 37MW solar project in the state of San Luis Potosí.
2.Cleantech to build 4.5MW rooftop solar project for Singaporean semiconductor manufacturer
Singapore-headquartered Cleantech Solar has partnered with semiconductor manufacturer Globalfoundries (GF) to deploy a 4.5MW on-site rooftop solar system.
Under the terms of the power purchase agreement (PPA), Cleantech Solar will undertake full turn-key financing, design, installation, and full-life operation and maintenance of the system. It is expected to become fully operational by the third quarter of 2018 and it will cover the rooftops of all four semiconductor fabrication plants of GF's Singapore Woodlands facility. The system is expected to deliver 5.6GW of clean energy annually.
GF will benefit from on-site solar energy generated from the PV system at a pre-agreed tariff structure over the next 25 years, enabling the company to make a significant contribution towards reduced emissions, without having to invest its own capital in the system.
3.Renew Estate gets planning approval for 300MW Queensland solar farm
Australia-based renewable energy company Renew Estate has been granted planning approval to build the 300MW Rodds Bay Solar Farm, located roughly 50 kilometres south of Gladstone, near the town of Bororen, Queensland.
The project will power the equivalent of approximately 88,000 homes. Construction is expected to commence in late 2018 and the project will be fully operational by the end of the first quarter of 2020.
Renew Estate director Simon Currie said: "At its peak, a solar farm of this size requires about 300 workers on site. We will collaborate with local training organisations to ensure local job-seekers have the skills needed to construct and operate a solar farm, and we will prioritise the employment of locals in enduring roles once the project is operational."
4.Bangladesh tenders 200MW of solar PV
The Bangladesh Power Development Board (BPDB) has tendered 200MW(AC) of grid-connected solar PV projects to be developed across four locations in the country.
The solar PV projects, to be divided into four 50MW(AC) projects, will be developed on build own operate (BOO) basis near the Baraiyarhat, Chuadanga, Netrokona and Bhaluka grid substations which are all 132/33 kV. The deadline for bid submission is 28 August 2018.
5.Japanese Company 'Sakura Solar' to Start Sri Lanka's First Solar Panel Manufacturing Facility
Japanese Sri Lanka Friendship (JSF) Corporation, a board of investment company, will start manufacturing solar panels at Katunayake in Sri Lanka.
This will be the first solar panel manufacturing facility in Sri Lanka. It will manufacture solar panels, assemble inverters, and provide LED lighting solutions. These products will be sold in domestic markets as well as shipped to international markets across Europe, Asia, U.S. and the Middle East.
"As we open the doors to our facility, we are privileged to become the pioneering manufacturer of solar panels in Sri Lanka and make way for the growth and adoption of advanced renewable energy solutions in the country, which presents the future of sustainability the world over," said J. L. A. P. Liyanage, Corporation Director and Chief Executive Officer at JSF.
copyright:iamrenew.com
(Visited 113 times, 1 visits today)