Rockefeller Foundation, Ikea and Bezos Fund Backed GEAPP Launches India Plans
The Global Energy Alliance for People and Planet has been termed the biggest bet in The Rockefeller Foundation's history. The platform seeks to accelerate equitable energy transitions in low- and middle-income countries by averting carbon emissions, expanding energy access, and creating jobs in the process.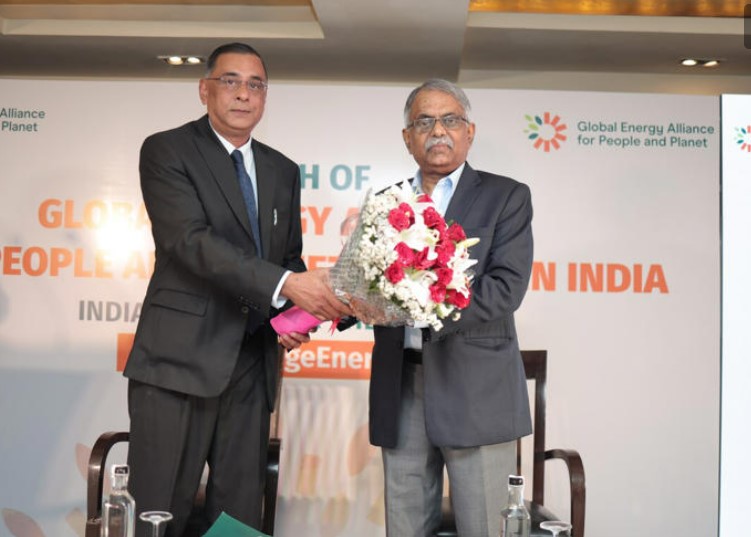 In a significant fillip to the energy transition movement, GEAPP or the Global Energy Alliance for People and Planet has finally launched its India operations. Backed by heavyweights including the Rockefeller Foundation, Ikea Foundation and Amazon Founder Jeff Bezos's Bezos Fund, the platform brings in a welcome dose of capital and global linkages to impact the movement in India.
At a launch press conference to announce the initiative, Ravi Venkatesan (Global Chairperson, GEAPP), Saurabh Kumar (Head-India, GEAPP) and P.K Sinha ( Country Advisor-India, GEAPP) presented GEAPP's plans and vision for the Indian subcontinent.
While P.K. Sinha, former Cabinet Secretary, GOI spoke about the vital gap GEAPP will seek to fill in terms of bringing in learnings and stakeholders together, Saurabh Kumar detailed some of the initiatives the platform has planned for India. These range from the creation of a Risk Guarantee Fund to support the expansion of renewable energy adoption by more firms across industries,  to the setting up of a Global Resource Centre for Energy Efficiency. A special Startup fund that will support startups with climate innovation solutions called ENTICE – the International Energy Transitions Innovation Challenge, an initiative that focuses on supporting innovators to reach scale on energy transition-focused ideas and solutions was also announced.
Key partnerships already being put in place include a plan for GEAPP to partner with the Indian Railways to support their solarisation of transport, with Ashoka University to develop knowledge documents and research papers for policymakers, and Mahatma Phule Renewable Energy & Infrastructure Technology Limited (MAHAPREIT) to build the Waste to Energy (WTE) and Compressed Biogas (CBG) market. The partnership with MAHAPREIT targets the implementation of solar projects of 1000 MW across the state of Maharashtra.
With it's backers promising a $10 billion fund for the initiative, GEAPP has already been busy across multiple regions, most recently committing  to a $35 million fund with the Asian Development Bank (ADB) to help boost energy access and the energy transition in South and Southeast Asia.
With a stronger focus on outcomes with the best in class access to resources and technology, GEAPP marks the entry of a critical actor in India's energy transition drive.  KUmar shared how initiatives like the African Carbon Market initiative have already helped make a significant impact in the market in terms of supporting both education and opportunities for those markets.
(Visited 132 times, 1 visits today)