Impossible Foods Wins 2019 UN Global Action Award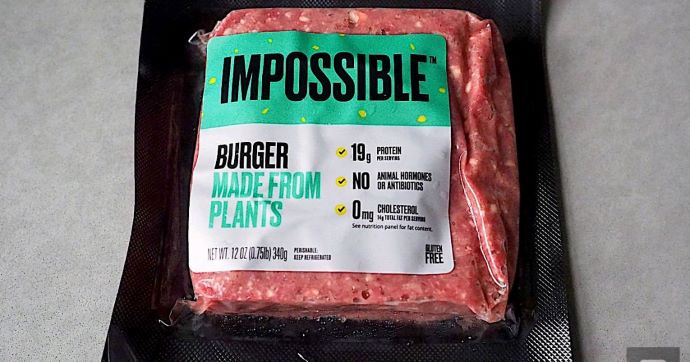 Impossible really said I M possible!
Recognizing Impossible Food's disruptive, practical yet effective way to combat climate change, the UN has honored the company with a Global Climate Award in the 'Planetary Health' category.
Winning people's hearts through their stomachs, Impossible Foods, the maverick behind the delicious Impossible burgers, is the recipient of the 2019 United Nations Global Climate Action Award.
Founded in 2011, California based Impossible Foods developed plant-based substitutes for meat products. The USP of their products was met with great enthusiasm amongst vegans, vegetarians as well as meat-eaters alike who wanted to reduce their meat intake without giving up on taste or flavor.
The UN global climate awards are given to just 15 organizations around the world and are intended to shine a light on some of the most practical examples of what people across the globe are doing to combat climate change.
The UN and many other institutions in their many reports have highlighted the importance of dietary shift away from animal-based products to reduce the emissions of greenhouse gases and reduce deforestation which linked directly to events like recent Amazon fires. But the global demand for animal-based products like meat, leather and dairy products has seen exponential growth.
For meat lovers, Impossible Foods has made meat substitute from plants which tastes, smells, looks, and cooks, just like ground beef from an animal–and so it is a climate tool that can be deployed at a global scale while requiring no behavior change or compromise.
"This award is a great honor and highlights the importance of Impossible Foods' mission to restore biodiversity, spare natural resources and reverse climate change by providing a nutritionally and functionally equivalent to the most inefficient part of the food system," says Jessica Appelgren, vice president of communications at Impossible Foods.
Each pound of Impossible Burger substituted for beef from a cow that spares about 30 pounds of carbon equivalents and nearly 300 less square feet of land–land that could be used for carbon capture by trees and grasslands.
Every year, 15 award-winning projects fall within four focus areas: Planetary Health, Climate Neutral Now, Women for Results, and Financing for Climate Friendly Investment. All activities will be showcased at a series of special events during the second week of the UN Climate Change Conference (COP25) in Santiago, Chile (2-13 December 2019).
(Visited 647 times, 1 visits today)