Construction Sector Hit Hard as Chennai Battles Acute Water Shortage
Tamil Nadu capital Chennai is fast running out of water and the brunt of water woes after its residents have hit its construction sector which has come to a grinding halt.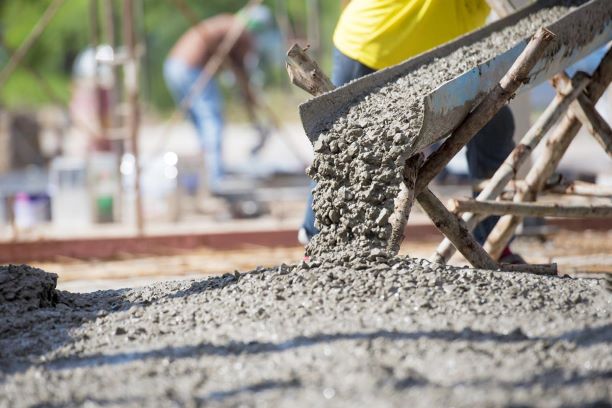 Facing acute water shortage, Chennai real estate sector has halted almost all its activities which could derail housing projects that have seen some revival after a slump of 5 years.
As the summer grinds on, groundwater table in many parts of the city has plummeted to alarming levels and reservoirs have dried up, forcing Chennai Metrowater Supply and Sewerage Board (CMWSSB) to reduce piped water supply. This has, in turn, put pressure on the private tanker lorries who ferry water from outside the city. With preference being given to meeting the drinking water and domestic needs, industries are finding it difficult and costlier to meet their water needs.
This has forced many developers to raise many concerns over depleting water sources as private water tankers too have cut their supplies to these construction projects.
Water supply for construction on the water-deficit OMR has dropped by 50%. City-based developer C Chandran, who is executing a housing project of 100 units at Thoraipakkam, said the project has progressed 45% but water crisis has come as a stumbling block.
"We have slowed down construction. We are at a crucial stage and require about 50,000 litres of water a day, but only 24,000 litres is available," Chandran said. Accessing quality water has become a herculean task. "We have pushed the completion to May next year, an extension of four months due to water scarcity," he said.
Another construction company share the same problem. "Water is a key requirement for construction from the initial build-up to the final completion of project, so we buy water from private players in dire situations," says Varun Manian, Managing Director, Radiance Realty Developers Ltd. "But the charges levied by the water suppliers increase day-by-day and this does have a huge impact on our business," he added.
Old Mahabalipuram Road (OMR) that houses major IT companies and several luxurious residential properties is one of the worst-affected areas. Construction sites on OMR consume 1.20 crore litres of water daily. The requirement for massive constructions in the south and parts of central Chennai is met by private tankers that source water from farm wells around Tiruporur, Kelambakkam, Ponmar and villages off Vandalur-Kelambakkam Road. With the groundwater in these areas depleting, tankers are exploring new areas leading to dip in the number of trips.
According to data from the Rain Centre, an NGO that creates awareness about the need and relevance of rainwater harvesting (RWH) in urban areas, 50 out of 88 observation wells across the city have gone dry. Triplicane, Anna Nagar, Mylapore, Adyar and Valasaravakkam are some of the areas where groundwater levels have also gone down considerably.
Tamil Nadu Water Lorry Owners Association coordinator P Saravanan said wells at Nallambakkam and Keerapakkam located near Guduvanchery are the fresh sources. "Several of their erstwhile agricultural pockets have been urbanized and we need travel to interior localities to tap water. The distance has increased and drivers cannot make more than three trips a day. When desperate builders seek water, some tankers hike the tariff," he said.
While a 24,000 litre capacity of water tanker supplies water for anywhere between Rs. 1600 to Rs. 2000, some private water tankers have jacked up the rates from Rs. 3000 to Rs. 4000 for constructions.
Solutions
Approximately 25,000 kilo litres of water is required for construction on 10,000sqft. Water is used in different stages of construction such as mixing mortar, concrete, curing and consolidation.
But there are ways that developers are innovating to minimize water usage. "In construction material, we use Gypsum plaster, an alternate material to cement sand plaster which requires 50 % less water for mixing and no water for curing," said P Vijayan Janardhanan, Business Head (Residential), Mahindra World City, Chennai. At ORIGINS-Chennai, the first industrial cluster in Tamil Nadu, Mahindra Lifespaces has planned initiatives including 100 % wastewater treatment to reduce potable water use by 28 %, a tertiary water treatment plant of 1.2 MLD capacity and 100 % rainwater harvesting to recharge groundwater.
Besides rainwater harvesting and treated wastewater usage, there is another solution in construction material. The autoclaved aerated concrete blocks or AAC blocks, which are lightweight and precast foam concrete material. These can be used to replace bricks and cement as they use 75% less water.
(Visited 665 times, 1 visits today)