Climate Change Is Man-Made Say 71% Indians in YouGov Survey
In a survey conducted by YouGov, Indians topped the chart in saying humans are responsible for climate change.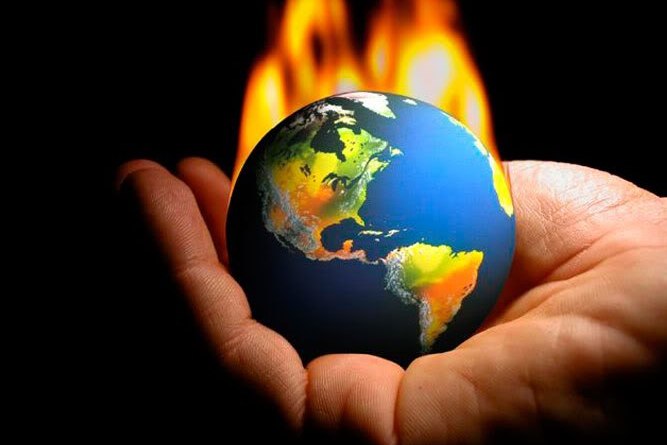 Renewables, Low-Carbon Solutions Must Augment From 12% of Energy Supply in '21 to 50%-70% by 2050
About 71 percent of Indians are convinced that human activity is responsible for climate change, and 23 percent believe that humans are partly responsible. This was revealed by YouGov survey results that were made public yesterday. In the survey of 28 nations, YouGov uncovers attitudes to climate change across the world.
The YouGov study of 30,000 people in 28 countries and regions uncovered noticeable differences in attitudes between East and West on climate change. While India is followed by Thailand (69 percent), Spain (69 percent), Indonesia (69 percent) and Italy (66 percent) as the top 5 countries who hold human activities as the main driver for climate change. And, 35 percent Norwegians and Saudis, and 38 percent of Americans think this as the least likely reason.
According to YouGov data, there is, however, a notable East-West divide. People in Eastern and Middle Eastern countries tend to much more likely think that climate change will have a great deal of impact than those in the West. For instance, while 75 percent of Filipinos and 65 percent of Qataris expect to have their lives disrupted in a large way (the highest rate in Asia and the Middle East respectively), in Europe the most worried nation is Spain, at only 32 percent. The Nordic nations (Norway) come at the very bottom; between 10 percent and 14 percent think climate change is set to disturb their lives a great deal.
YouGov in its survey had put some of the worst-case climate change scenarios to people and asked whether they thought they were likely or not. Majorities in all countries believe that climate change will result in serious damage to the global economy, cities being lost to rising sea levels, mass displacement of people from some parts of the world to others, and small wars.
The survey presented a mixed bag of sad or bad news on world's opinion on climate change with the good news being that the public has faith that the worst effects of climate change can still be averted but that dramatic action will be needed in order to do so.
This is a majority belief in all countries, from a low of 50 percent in the US to a high of 82 percent in Spain. Finns and Swedes are the most likely to think that the worst effects can be avoided simply by staying the current course (21 percent), while Indians are most resigned to the belief that nothing can now be done to prevent the worst-case scenario (22 percent).
Another nugget of good news is in 25 of the 28 surveyed countries, people were more likely to say that their country "could be doing more" to tackle climate change than they were to say they are "doing as much as it reasonably can". But here too Middle east and Scandinavian countries are at the bottom of the pit.
On asked who they think is responsible for climate change, majority of people in Asian countries believed that international bodies like UN are responsible for the current climate change situation, whereas in the west like in Europe people blamed businesses and industry as the main culprit.
You can access the survey data here
(Visited 574 times, 1 visits today)