Suez bags 400 million euro water distribution project in Coimbatore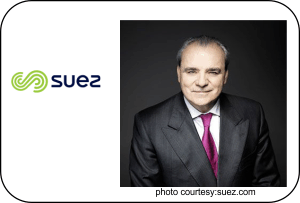 Global environment giant Suez, with water and waste management as strongholds of its footprint, across the world has bagged a major water distribution project from Coimbatore municipality.  It is the largest water distribution management contract which the French conglomerate has won in India after kickstarting this vertical in 2012 when it had won a similar project in the Malviya Nagar district in South Delhi.
The contract from Coimbatore City Municipal Corporation, however, is much larger in scope – it will last for 26 years for which SUEZ will be receiving 400 million euro. The company has been entrusted with the responsibility of ensuring continuous drinking water access to its growing population which currently is estimated at 1.6 million. The scope of the contract includes optimization, rehabilitation and operation of the entire water distribution system in the city. The contract conditions also include Suez improving customer services with a dedicated call center and setting up customer agencies for personalized services and expeditious complaints resolution.
" Population and urban growth in India, linked with economic development, has resulted in citizens' new expectations for quality services. Our long standing experience in supplying water to cities such as Algiers, Casablanca and Chongqing, and more recently to Indian cities enables us to guarantee continuous access to quality drinking water to the population of Coimbatore," stated Marie-Ange Debo, Suez Group Deputy CEO.
In the city specific water distribution domain in association with local municipalities, Suez is also providing services in Bangalore and Kolkata apart from Delhi.
(Visited 381 times, 1 visits today)