DST Sets up 4 Centers for R&D in Clean Energy Storage Technologies
The government has stepped up its efforts to find solutions for energy storage as the country plans to increase the share of renewable power in its energy mix.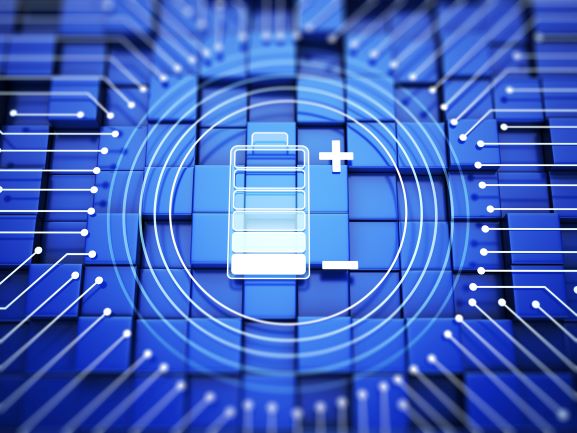 Identifying the need for renewable energy in the country's power mix, the Department of Science and Technology (DST) is gearing up to support India's target of adding 175 GW of renewable energy production by 2022 by harnessing state-of-art research-led innovative and cost-effective materials, technologies and processes for clean energy advancement in the country.
According to DST, the initiative has been linked both nationally and internationally through a Materials for Energy Conservation and Storage Platform (MECSP).
The MECSP will support research and development of energy conservation and storage technologies from early-stage research to technology breakthroughs in materials, systems and scalable technologies to maximize resource use efficiency. "Development of efficient and effective materials is essential for innovations in the clean energy domain. The center would strive to address the gaps and address the residual research challenge to provide end to end solution through interdisciplinary research network, "said Prof. Ashutosh Sharma, secretary to the Government of India, Department of Science and Technology.
Four centers have already been developed under DST – MECSP on supercapacitors, batteries, and hydrogen. These centers constitute knowledge networks of more than 20 well-known institutions and 80 research personnel working on materials and next-generation devices in batteries, supercapacitors, solid-state hydrogen storage, and fuel cells.
These centers will contribute to the development of the national research network for materials for energy storage. The four centers are:
DST- IISc Energy Storage Platform on Supercapacitors: The IISc plans to develop techno-economically viable electrical energy storage solutions. IISc Bangalore, being the nodal center has four partnering institutes, IIT Hyderabad, IIT Madras, Central Electro-Chemical Research Institute Karaikudi, Pondicherry University.
DST- NFTDC Energy Storage Platform on Hydrogen: Nonferrous Materials Technology Development Centre, Hyderabad has a core theme of Hydrogen based materials for Energy Devices. The Centre started off with three major verticals in Heat and Power Generation via SOFC, solid-state storage, and cooling solutions.
DST- IIT Delhi Energy Storage Platform on Batteries: IIT Delhi aims to carry out research and development to develop three different types of novel materials and their application in electrochemical storage devices.
DST- IIT Bombay Energy Storage Platform on Hydrogen: With four partnering institutions IIT Guwahati, IIT Kanpur, IIT Tirupati, NIT Rourkela, IIT Bombay aim to carry out materials and systems research, prototype demonstration, technology development, incubation of innovative ideas, industrial interactions, collaborations, manpower development and information dissemination in the field of hydrogen.
(Visited 394 times, 1 visits today)