Canadian Prof Katharine Hayhoe, Ant Forest Win UN Champion of the Earth Award
The Champion of the Earth Award is UN's highest environmental honor and is given to recognize outstanding environmental leaders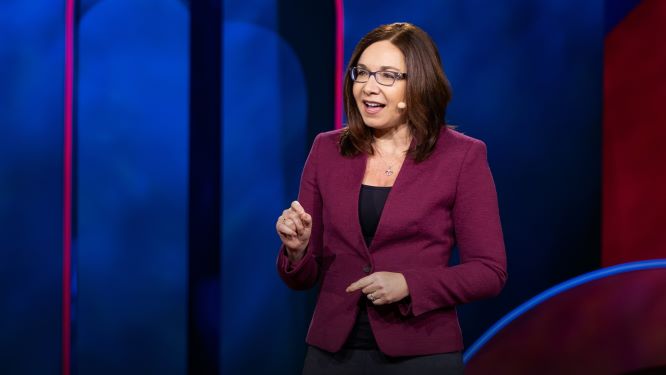 Canadian Climate professor Katharine Hayhoe who lives in the US has been commemorated with the prestigious 2019 champion of the earth award for her dedication and work to educate about climate change to help change the public attitude towards the environment.
The Champion of the Earth Award is the UN's highest environmental honor and is given to recognize outstanding environmental leaders from the public and private sectors, and civil society. Typically, five to seven laureates are selected annually.
This year, Hayhoe won the award from the science and innovation category. She is a climate scientist, a professor in the Department of Political Science at Texas Tech University and director of the Climate Center. Her research has informed climate resilience and enriched climate policy in the U.S. and beyond.
According to UNEP statement, she is also 'one of the world's most influential communicators on the reality of climate change' and is 'widely respected for her ability to help people connect the dots'. "Professor Katharine Hayhoe has made it her life's work to study the effects of climate change and communicate these as widely as possible to inspire action from both policymakers and citizens," said Inger Andersen, Executive Director of UNEP.
"As we redouble our efforts to mitigate the worst effects of climate change, we need passionate, informed change-makers to guide us to a more sustainable future. With her expertise and indefatigable energy, Professor Hayhoe is already showing us the way." Andersen said.
Hayhoe is among five winners this year. The other categories are policy leadership; inspiration and action; and entrepreneurial vision. The 2019 laureates will be honored at a gala ceremony in New York on 26 September during the 74th UN General Assembly.
Ant Forest
Another winner this year is a green initiative on the world's leading payment platform Alipay called Ant Forest, which will also receive a Champions of the Earth award.
Launched in 2016 on Alipay by Ant Financial Services Group, Ant Forest promotes greener lifestyles by inspiring its users to actively reduce carbon emissions daily like encouraging to use public transport or pay utility bills online. For each action, they receive 'green energy' points and when they accumulate a certain number of points, an actual tree is planted.
Till now Ant Forest and its NGO partners have planted around 122 million trees in some of China's driest areas like Inner Mongolia, Gansu, Qinghai, and Shanxi. The trees cover an area of 112,000 hectares; making it China's largest private-sector tree-planting initiative.
"Alipay Ant Forest shows how technology can transform our world by harnessing the positive energy and innovation of global users," said Andersen.
Last year, Prime Minister Narendra Modi along with Emmanuel Macron, President of France courted this global fame when the United Nation Secretary-General Antonio Guterres presented them this honor of being 'Champions of The Earth Award' in New York. They jointly shared the award in the Policy Leadership category for their work for International Solar Alliance and Modi's war on plastic.
The Champions of the Earth award was launched in 2005, has recognized dozens of exemplary individuals and organizations since its inception.
(Visited 295 times, 1 visits today)