On World Fisheries Day, question mark over sustainability of India's rivers
Much like oceans, rivers in India have also been victims of appalling neglect. World Fisheries Day was duly commemorated on November 21, but we need to do a lot more for our rivers.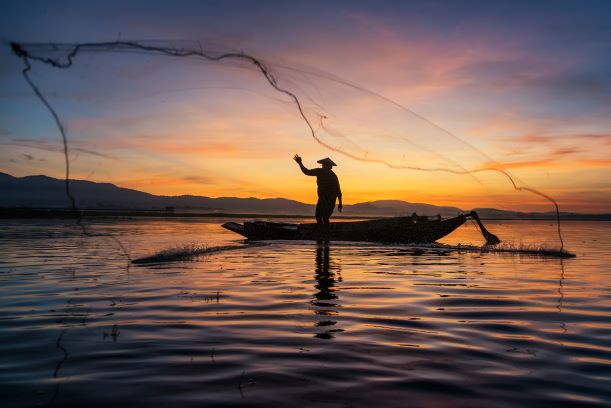 India is blessed with 8,000 km of coastline and if we add just 10 top rivers, the river basin area will easily cross 16000 kms in inland waterways. The oceans and rivers form the lifeline of millions who work in the Fisheries sector and contribute 1.07% to the GDP.
A phenomena special to India where rivers are considered Holy but at the same time are polluted the most. Levels of contamination in Yamuna are so high, that earlier this month thousands of dead fish were found in Mathura and Vrindavan area. The event, while it caught attention due to the cities involved and the blame game that ensued, is not as uncommon as one would like, especially in recent years.
Uttar Pradesh Pollution Control Board official said that untreated waste water and industrial effluents which had been discharged upstream, resulted in the deaths of fish due to oxygen depletion. Activists blamed the Okhla Barrage authorities for releasing untreated water without advance information.
This wasn't the first time such an incident has taken place. Earlier this year in May, 10000 kilo liters of toxic effluents were discharged by Chadha Sugar Mill located in Kiri Afgana village of Gurdaspur district. The avoidable incident grossly polluted the 80 km river stretch of river causing death of thousands of fish. On Nov 14, 2018, National Green Tribunal imposed a fine of Rs 50 crores in connection with this incident.  Afine that will be added to the series of unpaid and poorly enforced fines of various pollution boards. Untreated discharge from sugar Industries, industrial pollution through effluents and Sewage discharge has killed millions of river fishes in many incidences in major rivers like Ganga and Yamuna. In fact, for rivers in India, it's becoming quite literally death by a hundred cuts, as they face the pressures of damming, riverbed mining, pollution, encroachments and worse.
In India, fish and fish products have emerged as the largest group in agricultural exports of India, with 10.51 lakh tonnes in terms of quantity and Rs.33,442 crores in value. Exports from the fisheries accounts for about 10% of the total exports of India and nearly 20% of the agricultural exports. More than 50 different types of fish and shellfish products are exported to 75 countries around the world. A majority is of course marine exports.
Read: Endangered Turtles in Gujarat and Odisha to suffer as nesting grounds make way for Industrial Project
Overfishing and climate change for the first time is forcing fishermen Gujarat (Veraval), which boasts as the biggest exporter of fish in the country, to look elsewhere. They are forced to move to Karnataka, Maharashtra, Tamil Nadu in search of a good catch. November marks the peak of fishing season, but so far fishing boats are returning empty. According to Central Marine Fisheries Research Institute (CMFRI), overfishing and climate change has caused this decline. Fishermen catching double the capacity have killed juvenile fishes and destroyed eggs which would have formed future schools.
Even though Indian marine fish harvesting is eco-friendlier compared to the global scenario and marine fisheries is emitting 17.5 per cent less carbon footprints compared to the global averages. Central Marine Fisheries Research Institute CMFRI Director A Gopalakrishnan said that Indian ocean is warming (0.11°C per decade) faster than the Atlantic (0.07°C per decade) and the Pacific (0.05°C per decade), and the sea surface temperature in Indian Ocean will increase by 0.6°C by 2050.
Presently, the total fish production of 10.07 million metric tonnes has nearly 65% contribution from the inland sector and nearly the same from culture fisheries. Seafood exports touched a new high of $7.08 Billion this year but six-month ban by Goa on seafood from Karnataka amidst formalin contamination of fishes does raise eyebrows for Indian consumers. Even European Union and Japan monitor the Indian seafood exports very carefully. Almost every year, they introduce stricter norms for Indian seafood inspection.
Pollution is threatening the biodiversity of flora and fauna of India, and fish are not untouched. The rising number of fish-kill incidents point in the same direction. Many believe that fishes should be used as bio-indicators for monitoring pollution in rivers by studying its effect on skin and organs of the marine lifeforms. Now the question arises, will you put the same fish in your mouth?
Read more: In a First : Scientists Find Microplastics in Human Gut
(Visited 1,121 times, 1 visits today)