Endangered Turtles in Gujarat and Odisha to suffer as nesting grounds make way for Industrial Project
The Olive ridley turtle, celebrated worldwide for its amazing transcontinental journey to lay its eggs, is set to suffer a further blow in India with industrial projects in Gujarat and Odisha getting more leeway on its shrinking habitat.
The Expert panels of the Ministry of Environment, Forest and Climate Change have recommended green clearances for two projects in Gujarat and Odisha. These places are also the nesting grounds of Oilve Ridley Turtles. The olive ridley sea turtle nests at several sites in the western Indian Ocean, Indian subcontinent and Southeast Asia. The single most important breeding area for Olive ridleys in the Indian Ocean is along the Bay of Bengal in Odisha.
These turtles are considered endangered because of their few remaining nesting sites in the world. For Olive Ridley Sea Turtle future, according to one estimate, there are 800,000 nesting females left in wild. India's long tropical coast line makes it an ideal location for female turtles to lay eggs.
Between 1993 and 2003, more than 100,000 olive ridley turtles were reported dead in Odisha, India from fishery-related practices. Primarily from being trapped inside illegal fishing practices.  Therefore, under Schedule-I of the Wildlife (Protection) Act, 1972 they are accorded highest degree of protection in India since 2008. The olive ridley is classified as vulnerable according to the International Union for Conservation of Nature and Natural Resources (IUCN). Coastal development, natural disasters, climate change, and other sources of beach erosion have also been cited as potential threats to nesting grounds. Additionally, coastal development also threatens newly hatched turtles through the effects of light pollution.
Bio-diversity Threatened
despite the repeated warnings from the IPCC and other global agencies, India's huge coastline of over 7,500kms, rarely makes the headlines for good reason. The policymakers have long forgotten the important role the oceans and bio-diversity has been playing in climate change. Or perhaps sitting in Delhi, a land locked city blinds them to the impact their decisions have on coastal regions.
India's coasts and the seas nearby have mangroves and sea grass that play a crucial role in trapping carbon. Also, oceans' carbon sequestration is not limited to marine vegetation.
Ocean and coastal preservation is an untapped, nature-based solution to climate change and should play a bigger role in global climate action under the Paris Agreement, Eliza Northrop, an associate of the World Resources Institute says.
Northrop wrote that blue carbon ecosystems such as mangroves, sea grass meadows and kelp forests are 10 times more effective at sequestering carbon dioxide on a per area basis per year than arboreal, temperate, or tropical forests, and about twice as effective at storing carbon in their soil and biomass. They also play a crucial role in protecting coastal infrastructure and communities from climate impacts, including storms and floods.
"But with ocean acidification, we are reducing carbon sequestration capacity of our oceans. We must pull all stops to save our oceans. Our land is limited, 90% of which is occupied by ice caps, eight billion people and associated infrastructure. Our real answers for climate change mitigation lie mostly in oceans, considering it covers 70% of earth surface," says Deepak Apte, Director of Bombay Natural History Society (BNHS) and a marine biologist.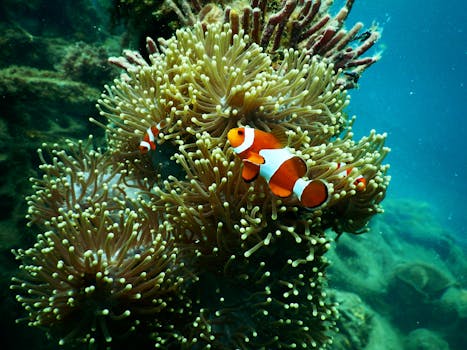 The 15,000 sq. km Palk Bay is rich in biodiversity and home to species like humpback whales, bottle-nosed dolphins, porpoises and the endangered dugongs.
But India's policies are overlooking this important role of oceans. Activists and experts have raised red flags over India's new coastal regulation zone notification. The latest amendments aim to not just regularise existing illegal constructions in ecologically fragile coastal zones, but also aim to throw more coastal areas open for development projects. Retrospective regularisation has become practically a policy cheat book for violators.
"We need to speak of impacts due to policy deficiencies. For example, unregulated coastal infrastructure can have severe consequences for near-shore ecosystems, thus directly affecting communities. The proposed Coastal Zone Notification 2018 will have long-term irreversible impacts on our near shore water and the consequences will spill over to our future generations," Apte added. "The dilution of NDZ (no development zone) to 50 m (from 200 m) is not just risky, it is suicidal. We are aware that sea level rise is a reality and while sea is coming towards land, we are moving close to sea, a sure recipe for disaster." It says something about the discussions around India's oceans that words like suicidal are used regularly by researchers and scientists, but never by our decision makers who have merrily mortgaged the future to present gains.  Clearly someone is lying. It is for you to decide, dear reader, just who is.
With Plastic Ban Across India Almost Complete, Challenge Shifts to Implementation
Also Read: UNEP and European Commission Launch Global Plastic Platform
(Visited 259 times, 1 visits today)