Power Switch: Ladakh To Get World's Largest Solar Power Plant & Power from National Grid
The cumulative capacity of solar power projects in Ladakh and Kargil will be 7500MW by 2023 meanwhile the entire area has finally plugged into the national power grid. These developments could make the once power deficit state of Jammu and Kashmir, into a power surplus one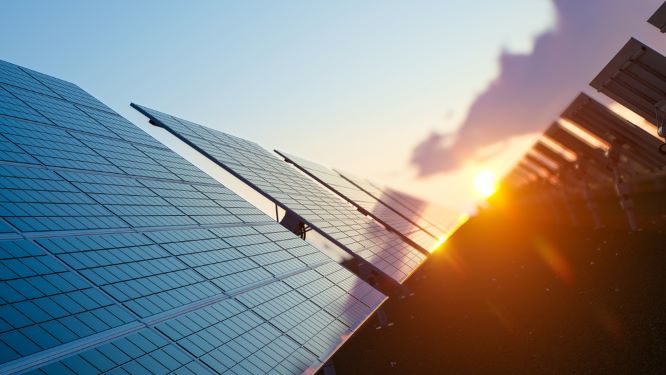 A 100 MW solar park coming up in Bangladesh
Solar Energy Corporation of India (SECI), is planning 5,000 MW and 2,500 MW solar power projects in Ladakh and Kargil. With its mammoth power generation capacity, solar project at Ladakh will become the world's largest single-location solar photo-voltaic plant.
The solar power projects in Ladakh and Kargil are expected to be completed by 2023 at an estimated investment of Rs 45,000 crore.
Ladakh project will be located at Hanle-Khaldo in Nyoma at a 254 km distance from Leh. The power generated by the project will go to Kaithal in Haryana for which a 900 km line will be laid mostly along the Leh-Manali road.
On the other hand, the Kargil project will be built 254 km away from district headquarter at Suru in Zanskar. The project will be connected to the power grid at New Wanpoh near Sri Nagar.
Bids for the projects include combining the plant and associated transmission lines and putting promoters in control so that they do not have to depend on another entity for transmission and suffer in case of delaying of evacuation routes.
Leh and Kargil administrations have designated 25,000 and 12,500 acres of non-grazing land, respectively, at prices remunerative for the hill councils. They will also earn a rental of around Rs 1,200 per hectare per annum with 3 percent annual increase.
After 70 Years Ladakh and Kargil plug into National Power Grid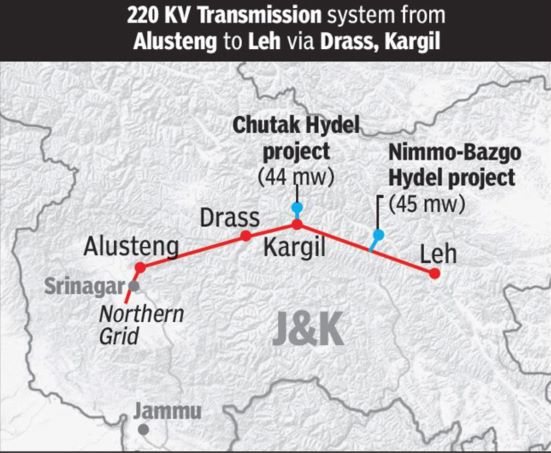 There is more good news for Ladakh and Kargil area. PowerGrid and Jammu and Kashmir power department recently switched on the Alusteng-Alunday stretch of the 350-kilometer Srinagar-Kargil-Leh transmission line. Tracing some of the world's highest mountain ranges and harsh terrains which separate the Kashmir Valley from the frontier districts of Ladakh and Kargil.
"In a significant milestone, Ladakh has been connected to the National Grid, after 70 years of Independence. Now people of Ladakh will be able to access as much power as they need.", Minister of Power, New & Renewable Energy, RK Singh said.
Leh and Kargil towns have been getting power since 2013 from two NHPC hydel projects, built at a combined cost of nearly Rs 2,000 crore at Nimmoo-Bazgo and Chutak, respectively. The Srinagar line will allow the stations to run at full capacity, feeding surplus power into the northern grid during summer and draw 100-150 MW in winter when reduced flow impedes generation.
(Visited 512 times, 1 visits today)