Japan Supports Renewable, Nuclear Energy To Reduce Carbon Emissions
Despite the Japanese government's Renewable and nuclear energy ambitions, there are issues that are unique to Japan in both scenarios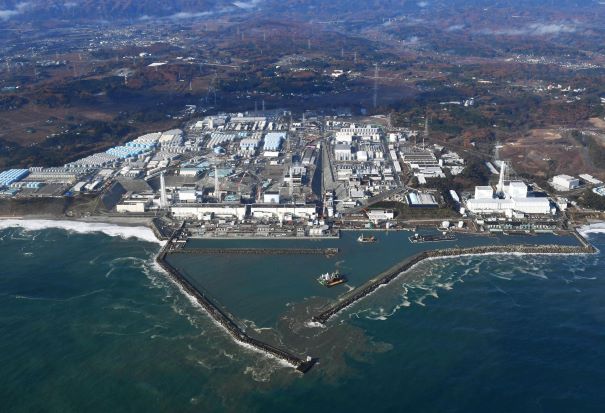 The Bone of contention: Fukushima Daiichi Nuclear Plant
The energy white paper, adopted by the Japanese Cabinet on Friday, said Japan faces an "urgent task" of reducing carbon emissions. Japan after 2011 Fukushima disaster has relied heavily on fossil fuels to make up for shortages of cleaner nuclear energy. To solve this dilemma, it has then come forward in support of Renewable energy and nuclear power.
According to the report Japan has set a medium-term goal of reducing GHG emissions in fiscal 2030 by 26% from the fiscal 2013 level. "In order to reduce GHG, it is necessary to reduce carbon supply in energy supply and save energy," says the white paper.
The news comes as the Fukushima nuclear reactors are slowly being restarted amid lingering anti-nuclear sentiments since the 2011 crisis. Japan wants further development of renewable energy and set a 22 percent to 24 percent target while maintaining nuclear energy at around the same level. But so far has achieved a mere 7 percent reduction. According to the paper, Japan is making progress but needs more effort. It said the cost of renewables also needs to come down.
On one hand, the renewables account for 16 percent of Japan's energy supply, nuclear energy remained at just 3 percent in 2017, compared to the target of 20 percent to 22 percent, according to the paper. However, Coal and natural gas accounted for 74 percent. Before the Fukushima disaster, Nuclear power made up a third of the country's energy supply.
The white paper has elaborate sections like 'Fukushima Revival' plan and transformation to new secondary energy structure such as hydrogen in its chapters. Japan is clearly chalking out a suitable plan that will be unique to the island nation as the country is faced with an aging population and restriction on Land use.
Nuclear restarts, which have become slower– due to rigorous inspections under stricter post-Fukushima standards, is slowly declining as global utilities have simply opted to scrap aged reactors instead of investing in additional safety measures.
There is another controversial issue of Japan's large plutonium stockpile problem. Japan owns 47 tons of plutonium stockpile from spent fuel, which enough to make 6,000 atomic bombs. This stockpile though is housed in France and Britain, has also become an issue of international concern.
(Visited 106 times, 1 visits today)