Interim Budget 2019-20: Renewables Get Compliments and Not Much Else
The Renewable Energy sector that held its breath for the governments' last budget, is not impressed. The interim budget 2019-20 was met with mixed reactions all across the sector.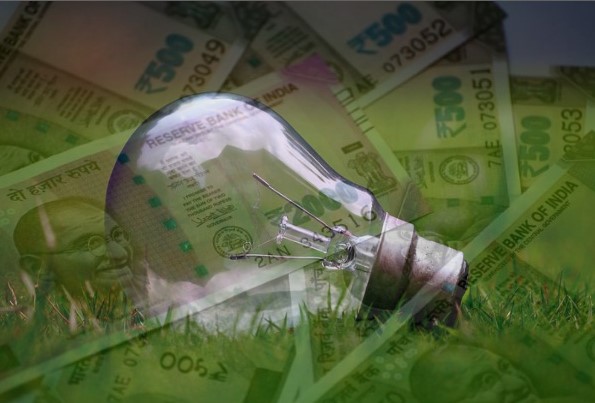 The Interim budget built up a lot of expectations from the renewable energy sector, that has been subject to numerous policy moves and legal wrangles for all of last year. With the sector's undoubted success in scaling up, the industry had high hopes for some specific moves in the budget that would open up financing or settle other issues. No such luck, as it turned out.
Renewable Energy
Bengal based PV maker Vikram Solar had its  Director of Legal & Corporate Affairs, Amit Gupta expressing his concern, "In a situation where there is scarcity of financing options for renewables and manufacturing units are dying a slow death, the budget provides no ray of hope. The industry was expecting a policy direction from the government to promote manufacturing, especially in the renewable energy sector in the background of job crisis, which India is facing right now. Surprisingly, this was completely missing from the budget."
The Renewable Energy sector, in September 2018, was not given the priority sector lending status by the Indian banking authority. According to Fitch ratings agency, recent RBI guidelines simplifying external commercial borrowings will "curb" refinancing options for companies. "Under the previous framework, corporates could refinance rupee-denominated debt with track II ECB (forex debt with minimum average maturities of 10 years) or masala bonds (offshore rupee-denominated bonds). This will no longer be permitted," it explained. Companies in the renewable energy and infrastructure sectors who were aiming to refinance their rupee debt with longer-dated forex debt, will now find it laborious.
"Budgetary allocation for the MNRE remains close to capital allocated in FY 2017-18, standing at ₹5200 crore. Unfortunately, the Government did not act upon the Parliamentary Standing Committee recommendation to reinstate the funding of renewable energy projects through National Clean Energy Fund (NCEF), which was diverted towards GST compensation fund since 2017," Gupta added.
Read more reactions from other experts here.
On the other hand, Pranesh Chaudhary of Zunroof says, "The only thing government needs to do is to gradually make policies around net metering easy enough – rest will be taken care of by market dynamics. Also, a liberalization of electricity tariffs would be a welcome step as that will incentivize efficiency measures in the sector. So, the absence of any key changes or announcements regarding subsidies/duties etc in the budget is actually a positive thing."
While the Ministry of New and Renewable Energy (MNRE), plans to auction 60 gigawatts of solar power capacity and 20 gigawatts of wind energy capacity by March 2020. In order to achieve those targets, new installations this calendar year must reach nearly 14 gigawatts (GW), which is about 50% more than the capacity added last year, according to a report by the Gurugram-based renewable energy consultancy firm Bridge to India, released on Jan. 09. For Wind energy,  due to stalled installations, falling from 5.4 GW in 2017 to 1.7GW in 2018, and less than 1 GW is expected in 2019.
EV Policy
The absence of a well articulated EV policy is now magnified as the Interim budget gave no clear indication for its plan. "We hope the government would soon announce a concrete plan of action with its time-bound implementation in order to fulfill its stated vision," Society of Manufacturers of Electric Vehicles (SMEV) Director General Sohinder Gill said in a statement. having said that, it does seem that the government has zeroed in on storage manufacturing as an area they would like to encourage, going by the noises we are hearing from the relevant ministries.
A committee led by Cabinet secretary Pradeep Kumar Sinha , in January, proposed several incentives for makers and buyers of electric vehicles. In order to encourage auto manufacturers to make more electric vehicles, the panel has proposed a lower basic customs duty on the components along with lower GST rates. Further, it also suggested different registration rates, exemption from road tax and parking charges for electric vehicle users.
While import duties have been lowered. It remains to be seen what all the government will unveil in its budget to make Electric mobility dream a reality.
EV manufacturers like Olectra, Twenty-two Motors and Okinawa Scooters, all are waiting for FAME-II scheme. After reducing import duties on EV parts, EV makers want incentives for shareholders of EV ecosystem while vehicle emission-based tax regime, Car sharing Services could fund and make E-Mobility attractive.
Budget
The Budget allocation and Target for the overall FY 2019-20 can be accessed here. While the revised estimates for FY18-19 show that the government spent a combined ₹3340 crore on wind and solar energy sectors and green energy corridors, the allocation for the same falls to ₹3310 crore in FY19-20. The wind sector, particularly, has fallen out of favor, taking a 24% hit in allocations.
In fact, the only large infrastructure segment to benefit at all from the interim budget is power distribution, keeping in line with the governments' promise to bring power to all through the Deen Dayal Upadhyaya Gram Jyoti Yojna and the Integrated Power Development Scheme (IPDS). Total allocations to the distribution segment rose 8.5% year-on-year to ₹12,021 crore.
This marks the third year in a row under the current government that renewables have received short shrift. In the budgets of both 2017-18 and 2018-19, the renewables sector was left disappointed and the government failed to offer any subsidies or incentives to the sector. Renewable Sector players will have to wait for the full budget for further clarity on Goods & Services Tax (GST), import duties or tax relief of any sort. It remains to be seen how this will translate to government support in the full budget.
(Visited 325 times, 1 visits today)