CSE Analysis adds to chorus on India's ability to meet 175 GW target
India would fall short of the government's target of achieving 175 GW of solar capacity by 2022, if the sector continues to be plagued by policy inconsistency, discom problems and other issues, says the CSE analysis, "State of Renewable Energy in India 2019"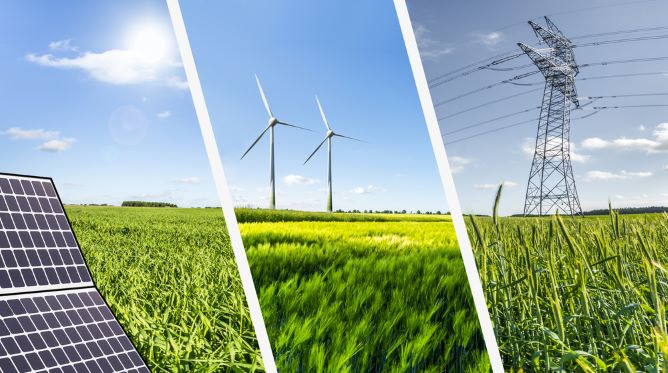 India would fall short of the government's target of achieving 175 GW of solar capacity by 2022, warns the Centre for Science and Environment in its report "State of Renewable Energy in India 2019″. The report once again highlighted the need for a Comprehensive renewable energy policy so that the benefits could trickle down and meet the needs of the poorest people in the country. CSE Director General Sunita Narain said there were several challenges like air pollution, climate change and lack of clean fuel for cooking for which renewable energy was essential especially for the poor who are neglected while policymaking.
Narain said, "We believe that India needs a renewable energy policy that is less about industry and more about ensuring supply to meet the needs of the poorest in the country. It should be a means to both de-carbonise the economy and provide access to large numbers of people who are energy-deprived. Renewable energy is not just another infrastructural challenge, rather this sector is important to achieve the challenges of modern era."
The CSE findings can find support in reports by other ratings agencies as well. Wood Mackenzie said in a report that India is set to achieve 76% of its Renewable energy target by 2022, which translates into 133 GW out of 175 GW target. Global ratings agency Moody's Investors Service in its report says that the share of renewable energy in India's electricity generation mix is likely to rise to around 18 percent by 2022, from 7.8 percent as of 2018. While on the other hand, report released by research and rating agency CRISIL, India's renewable energy generation capacity is expected to reach 140 GW by 2022-23 and solar power would account for around a half of this followed by wind energy with 40 percent. However, India Brand Equity Foundation (IBEF) in its report shows high optimism for the Indian Renewable sector starkly different from the picture painted by other global and Indian agencies.
Another expert, Priyavrat Bhati, Energy group Advisor for CSE, added that renewable energy got a boost in 2015 when India decided to install 175 GW capacity of such energy by 2022, but the momentum seems to have slowed down in 2018. Bhati, hinted towards the key concerns identified by the report, said the inconsistent policy has been the bane of the renewable energy sector.
"Nothing can be more disruptive for an emerging sector that seeks to attract global investors, than ad hoc and abrupt policy changes," he said.
Read: India's Solar Sector is being over-regulated. Four reasons too many
CSE report puts forth a few key recommendations:
Chart an ambitious low-carbon growth pathway.
Look beyond the INDCs(Intended Nationally Determined Contributions).
Increase the share of distributed renewable generation – solar rooftops and minigrids
Encourage 'smart grids that use communications infrastructure, control systems and information technology for efficient delivery
Rethink the discom model. Much will depend on the health of discoms, which are at the heart of the electricity market.
Invest in developing inexpensive energy-storage capacity.
Indigenous research can improve upon existing technology in terms of cost and performance. Policy support can drive scale for the battery industry
Make energy access a key priority for the growth of the sector
It also suggests investing in developing inexpensive energy-storage capacity, adding that indigenous research can improve existing technology in terms of cost and performance.
Discoms- distribution companies — are under-performing; the most recent attempt to reform them, the Ujjwala Discom Assurance Yojana, has not yielded desired results. The financial stress that discoms are in has meant payment delays for developers, cancellation of auctions, and lack of enforcement of contracts –this dampens investor confidence and developers' interest. Solar rooftop has failed to make any headway in the current market which is skewed towards large-scale renewable energy. The country is aiming for a 40-GW capacity by 2022, but till November 2018, only 1,334 MW of grid-connected solar rooftop systems had been installed.  Also, the preference has been for commercial and industrial installations residential consumers, who hold immense potential, account for less than 20 percent of the total installed capacity. Distributed energy has been pushed to the back-burner. Almost all the schemes that have been floated for ensuring access to energy for the people, such as SAUBHAGYA, are tied to extending the grid and connecting un-electrified households to centralized distribution and transmission networks. But the CSE analysis shows that grid connectivity does not lead to the availability of electricity or consistent supply.
We believe, the report seems to present a fair appraisal of the situation right now, one can hope that the situation will stabilize once the general elections of 2019 are over. That is because two critical things have been achieved over the past three years. For one, the push to drive down renewable energy costs to a level where they can achieve with traditional fossil powered energy, has been more or less achieved. Secondly, with the action shifting to categories like rooftop solar, as well as corporate buyers market, it is fair to see that competition between states will see policies merging towards a more uniform format across the country.
An area which is probably worth a deeper analysis for its implications is the Saubhagya scheme, which, thanks to its subsidized or free power for beneficiaries, risks throwing a spanner in the revenue models of many micro grid or mini grids where beneficiaries were paying the operator directly.
The renewables sector has shown enough capability for jobs generation, and in case of Wind, a massive opportunity for upgrades of the earliest installations, which, we believe, will keep the sector on a growth path for some time to come now.
(Visited 145 times, 1 visits today)