Rising Japan in EV's. Toyota -Panasonic JV To Manufacture Electric Vehicle Batteries in 2020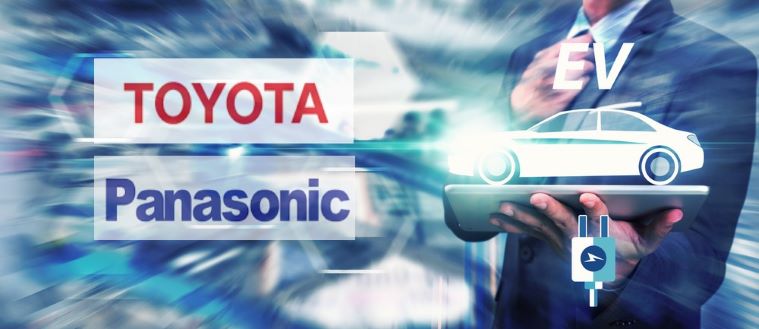 Panasonic has looked beyond Tesla and will tie up with another Japanese automaker Toyota to produce electric vehicle batteries that will begin in 2020
The Japanese duo, Toyota Motor and Panasonic plan to set up a joint venture in 2020 to manufacture batteries for electric vehicles, joining forces to compete more effectively on cost and scale with rising Chinese players in a key area for the future of the auto industry, according to Japanese media.
The venture, in which Toyota is to hold a 51% majority stake with Panasonic owning the rest, is expected to be announced as soon as this week. Panasonic will shift five automotive battery production facilities in Japan and China to the new company, though the U.S. plant it operates under a partnership with US automaker and rival, Tesla will not be included.
In the early 2020s, Toyota and Panasonic will look to launch mass production of batteries with 50 times the capacity of those now used in hybrid vehicles, aiming to bring down production costs through higher volume.
The plan is to supply to Mazda Motor, a Toyota partner on electric car technology, as well as Toyota subsidiaries– Daihatsu Motor and Subaru. The joint venture will encourage another Japanese automaker, Honda, which uses Panasonic batteries in hybrid vehicles, to adopt the new cells.
Panasonic and Toyota will also team up to develop next-generation batteries, an undertaking that needs enormous cash outlays and significant technical expertise. Projects will include next-generation high-capacity solid-state lithium batteries — a must for improving the range of electric cars and are safer than existing options.
About 60% of the world's lithium-ion batteries are made in China, and the government there is taking aggressive steps to expand on that number. The red carpet treatment  for Tesla's Gigafactory 3 is a testament to this.
Toyota which has been an industry leader when it comes to fuel efficiency, mainly to its hybrid vehicles, has lagged behind Volkswagen and Chinese rivals in bringing electric cars to market. Battery costs are its  biggest hurdle in achieving the Japanese automaker's goal of roughly tripling annual sales of electrified vehicles to 5.5 million by 2030, but Toyota hopes to overcome this through the Panasonic partnership.
On the other hand for Panasonic, teaming up with Toyota will help it save on investment costs and reach a broader network of customers. The industrial conglomerate will also gain easier access to vital resources such as metals and recyclable batteries. Panasonic still continues to have a battery production agreement with Tesla, and may even be intending to double down on that partnership by bringing operations to a US-based location this year.
(Visited 559 times, 1 visits today)