Shell Joins Enerkem & Air Liquide for Waste-to-Chemical Project
Shell is joining as an equity partner with Enerkem and others on the first of its kind waste-to-chemicals project in Rotterdam to make valuable chemicals and bio-fuels out of non-recyclable waste materials
Oil and gas giant Shell will join as a partner in Europe's first advanced waste-to-chemicals facility in Rotterdam, the Netherlands. According to Enerkem, Shell will become an equal equity partner in the proposed commercial-scale waste-to-chemicals (W2C) project, which will be the first of its kind in Europe to make valuable chemicals and bio-fuels out of non-recyclable waste materials.

Andrew Murfin, Shell's General Manager, Advanced Biofuels said: "Industry partnerships, just like this one, are critical to delivering some of the many solutions society will need to meet energy demand while reducing emissions to tackle climate change and air pollution. Advanced biofuels, including those produced using bio-methanol, have the potential to decarbonise the transportation sector, in particular. This is an exciting prospect given transportation accounts for one fifth of global energy-related CO2 emissions, and will continue to rely on liquid fuels, especially for long journeys and heavy duty vehicles, for years to come."
The planned facility will convert up to 360,000 tons of waste into 220,000 tons (270 million litres) of bio- methanol – a chemical building block that is used to manufacture a broad range of everyday products, as well as being a renewable fuel.
This represents the total annual waste of more than 700,000 households and represents a CO2emission savings estimated at about 300,000 tonnes when compared to the production of methanol from fossil fuels.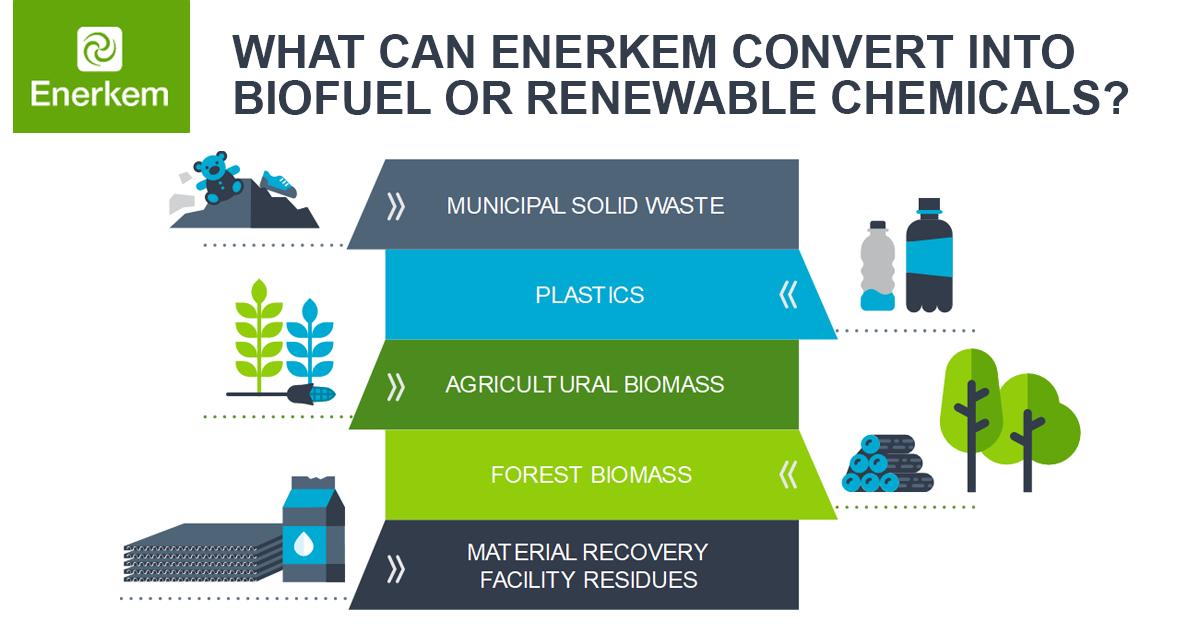 The Dutch Ministry of Economic Affairs & Climate Policy is supporting the W2C project and will be developing mechanisms and regulations to help bring this new technology to full scale. The Dutch Ministry is helping the project in hopes of aiding the Netherland's ambition to become virtually carbon-neutral by 2050.
The facility is to be built within the Botlek area of the Port of Rotterdam using Enerkem's proprietary technology and will convert non-recyclable mixed waste, including plastics, into syngas. The syngas will then be converted into clean methanol for use in the chemical industry and the transport sector.
(Picture credit: Enerkem.com)
(Visited 454 times, 1 visits today)