Gegadyne Batteries Can Charge EVs in 15 Minutes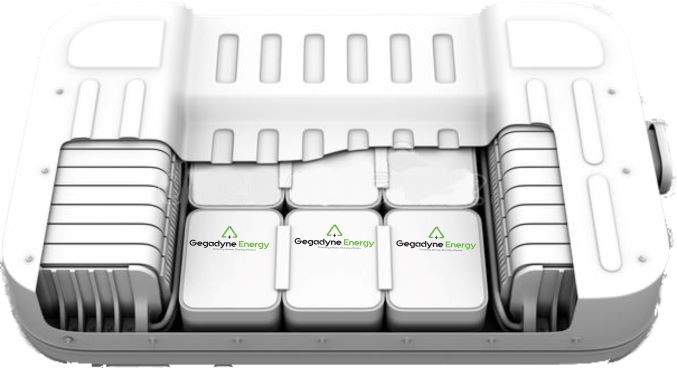 Gegadyne Energy claims that its Quick Charging batteries can charge electric vehicles within 15 minutes.
The new technology combines the quick charging capability of supercapacitors with the high energy density of conventional batteries
Founded in 2015, Gegadyne energy is developing a proprietary Battery Technology that can charge from 0-100% under 15 mins all of this while compiling to highest safety standards compared to any existing battery technology across the globe.
Mumbai-based Gegadyne Energy is a startup that is riding NITI Aayog's Electric Vehicle Mission 2030, which states that India can create a $300 billion domestic market for EV batteries by 2030. Gegadyne is making its proprietary battery technology for EVs, and is readying for a commercial rollout in early 2020. Its current prototype has a capacity of 1 kWh.
The company claims that this technology will 'revolutionize the energy sector worldwide', and has the potential to make India an 'energy powerhouse'.
Founded by Jubin Varghese and Ameya Gadiwan, two college dropouts, the company has created a portfolio of International Patents to build an ecosystem of Electric Vehicles and Stationary Energy Storage. The company has developed high energy density super-capacitors with energy density similar to Lithium Ion batteries .
The concept originated back in 2014, when two mechanical and electronics engineering students, were inspired by the launch of Tesla's Model X and Model S cars. Jubin was a car enthusiast; Ameya was into hard technology. They wanted to make their very own EV.
They went about collecting spare parts from Mumbai's junkyards but hit a roadblock when they realized the battery required to power the EV was 3times more expensive than the entire cost of building it.
They began with lead-acid batteries, which were cheap but took almost forever to charge. Then, they switched to lithium-ion batteries (typically used in EVs), which were quick to charge, but lost some battery life with every charging cycle. "That is when we stumbled upon supercapacitors, which already existed in the market," Founder-CEO Jubin says.
The founders enhanced the performance of supercapacitors by mixing graphene, composite nanomaterials, and Artificial Atoms – quantum physics, basically. They managed to increase the energy density of the batteries, and bring down the discharge rate. Today, this tech forms the core of what Gegadyne does.
Gegadyne also offers a range of products and services related to energy storage, including battery packs, individual cells along with battery management systems and auxiliary analytics solutions. Essentially, it is building an entire energy ecosystem around EVs, which is expected to take off by 2021-2022.
The startup's vision is a future where EV owners could drive their Electric cars to a charging station with less than 1% of battery and drive out of the same within 15 minutes with a fully charged batteries. The experience of the Electrical Vehicle owner should be exactly like fueling at a petrol pump.
Picture Credit: Gegadyne.com
(Visited 640 times, 1 visits today)