Exide Leclanché JV to Start Production at Gujarat This Year
Battery storage is one of the missing links in India's push toward EVs.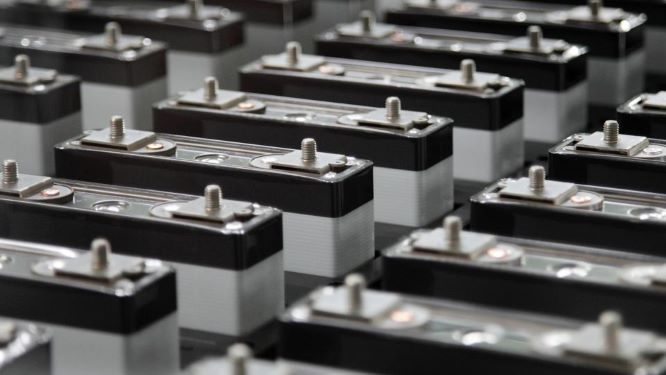 Acting on its last year's deal with Switzerland based Leclanché SA, one of the world's leading energy storage solution companies, India's largest lead acid storage battery maker Exide Industries is planning to start production of lithium-ion batteries from its joint venture plant in Gujarat by the end of this calendar year.
Last June, the JV was formed between Exide and Leclanché in a 75:25 ratio. The JV company's production plant in Gujarat is the first such indigenous facility in India for manufacturing lithium-ion batteries and provide energy storage systems for the EV market, aided by the government's push towards promoting electric mobility.
"It is inevitable that electric vehicles will come into India. Whether it will be three years down the line, five years down the line or ten years down the line, that can be debated. But we as a company, want to be fully prepared to address this opportunity," Exide Industries' MD & CEO Gautam Chatterjee told shareholders here during the company's 72nd annual general meeting.
Indian government think-tank Niti Aayog has proposed a 'EV only' market after 2030, however, the government has maintained that the industry will be given due time after the industry lobby expressed its dissatisfaction with the tight deadline as well as the introduction of BS-VI standard.
Exide, like Tata, is betting on the need for EV batteries if the government follows through its 30% electrification of new car sales. "The Gujarat plant is going on full stream. It will start operation by end of this calendar year. Around `100 crore has already been invested. Another `100 crore will be pumped in within March next year," Chatterjee said.
The Exide chief also hinted that the assembly lines will produce three different products and cater to public transports and the latest production will begin in the third quarter. "At the plant, we are planning three different assembly lines for three different types of products," he said. The JV company will specifically target e-transport and fleet vehicles, including e-buses, e-wheelers and e-rickshaws. "Hopefully, the first assembly line will be ready by October-November. And, the others (assembly lines) will be ready by March next year," Chatterjee added.
Currently, about 30 million cars ply on Indian roads and it is estimated that an additional 1.2 billion cars on Indian roads by 2030. With ICE cars going out of vogue and NBFC crisis sending Indian carmakers into a tailspin, EV market can be seen as the only respite for the future product development and sales for auto manufacturers with added benefits from the government.
(Visited 854 times, 1 visits today)