New Year Start. Solar Tenders and Announcements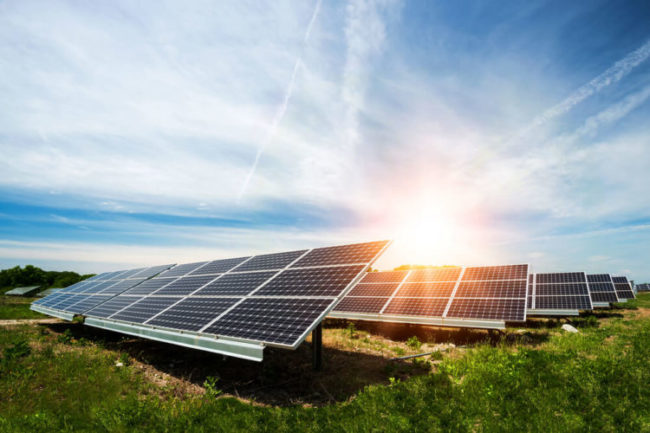 As NTPC selects Vikram Solar for its 140 MW project and Rajasthan amends its net metering policies we take a look at all the latest and major announcements from the Indian solar sector.
NTPC selects Vikram Solar to build 140MW project in Uttar Pradesh
Indian solar energy solutions provider Vikram Solar has been selected by state-owned utility NTPC to build a 140MW solar plant project at Bilhaur, Kanpur, Uttar Pradesh, India. NTPC has plans to install a 225MW solar plant in Uttar Pradesh state and Vikram Solar has been selected to commission the first phase of the project, expected to be complete by September 2020.
Kuldeep Jain, COO- EPC, Vikram Solar, said: "Vikram Solar has had a long-standing business relationship with NTPC. Previously, we have handled 50MW solar plant project in Mandsaur, MP and 130MW solar project in Bhadla, Rajasthan, for NTPC. And, I am very glad to say that Vikram's focus towards innovation, quality, performance, customer centricity, and execution has helped us to win this project."
Read More: NTPC Tenders 25 MW Floating PV Project in Andhra Pradesh
WBREDA Issues 11 MW Rooftop Solar Tender
West Bengal Renewable Energy Development Agency (WBREDA) has issued a tender to install 11 MW of rooftop solar power systems. A total of 1000 new connections will be made, 900 of which will consist of a 10 kW system and the remaining 100 will consist of a 20 kW system. The total cost of the project is estimated at ₹65 crore and the last date for bid submission is February 5, 2019, following which the techno-commercial bids will open on the same day.
The completion time schedule for 360 of the 10 kW systems and 40 of the 20 kW systems will be 300 days. Whereas, the completion time for 180 of the 10 kW rooftop solar installations and 20 of the 20 kW rooftop solar is 240 days.
Read More: West Bengal to Commission Two Floating Solar Plants Next Year
Rajasthan Amends Net Metering Regulations for Rooftop and Small Solar Systems
The Rajasthan Electricity Regulatory Commission (RERC) has issued regulations for connectivity and net metering of rooftop and small solar grid interactive systems in the state. The commission has issued draft regulations to promote rooftop solar systems under the net-metering arrangement in the state. Through the amended regulations, the RERC has provided an "Energy Accounting and Settlement" mechanism.
Key Amendments to Energy Accounting and Settlement:
If electricity injected into the grid exceeds the electricity consumed during the billing period, excess injected electricity above 50 units will be paid by the distribution company (DISCOM) at its average power purchase cost (APPC) of the previous year.
Net energy credits less than 50 units under net metering achieved in a billing period will be adjusted in the next billing period until a credit of 50 units is achieved\
Read More: Softbank, Essel Group Join Hands To Develop 500 MW Solar Park in Rajasthan
Central Electronics Limited Issues Tender for 11 MW of Projects in Maharashtra
The Central Electronics Limited (CEL), a public-sector enterprise, has issued an EPC tender for the development of 11 MW of grid-connected solar projects at various locations across Maharashtra. The projects will be developed on a turnkey basis and CEL will provide the winning EPC contractors with 300-Watt solar PV modules for the projects.
The bid submission deadline is January 14, 2019, and the scope of work includes the design, engineering, supply, construction, testing, and commissioning of the grid-connected solar PV projects. The successful bidder will be responsible for the operation and maintenance of the grid-connected solar PV projects for a period of 10 years.
(Visited 372 times, 1 visits today)