ReNew Power snaps up 3MW floating PV Tender in Vishakhapatnam
ReNew Power, one of India's largest renewable energy Independent Power Producer, won the tender of 3MW of floating Solar photovoltaic project in Vishakhapatnam's Meghadrigedda reservoir.
Indian Renewable energy giant ReNew Power on Monday announced it has won a tender for developing a 3MW floating solar photovoltaic (PV) project to be set up in Visakhapatnam, Andhra Pradesh.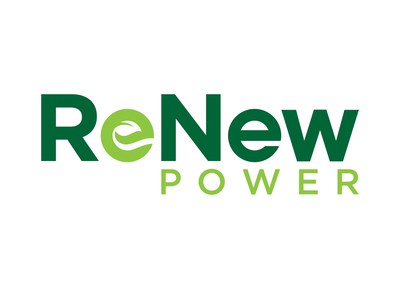 The company further added that they have won the project after participating in a bidding process conducted by the Greater Visakhapatnam Municipal Corporation (GVMC). The project would be financed by GVMC through a grant received from the Asian Development Bank under their Urban Climate Change Resilience Trust Fund.
Prabhat Kumar Mishra, head – distributed solar & offtake, ReNew Power said on the occasion, "Floating solar is an emerging technology trend with huge potential and we are proud to be associated with this project at the Meghadrigedda reservoir, Visakhapatnam. We believe floating solar power plants can play a critical role in a country like India which has abundant water bodies."
The Company in a statement claims that this would be among the largest floating solar PV projects in India and is estimated to generate around 4.2 million units of power annually, offsetting over 3,960 tonne of carbon emissions every year.
Multiple factors including higher efficiency and lower installation time have contributed to floating solar gaining momentum, with Solar Energy Corporation of India (SECI) inviting an Expression of Interest to generate 10,000 Mw through this channel, Mishra said.
Industry estimates suggest floating solar panels can generate up to 300 Gigawatt of power if only 10-15 per cent of India's water resources are utilised for the purpose.
ReNew is India's largest renewable energy IPP (Independent Power Producer) in terms of total energy generation capacity. It has a total capacity of over 5.85 GW of wind and solar power assets across the country, comprising 3.92 GW of operational capacity, 1.66 GW of underdevelopment capacity, and 0.27 GW of recently awarded Solar Energy Corporation of India Ltd (SECI) project.
In August, Greater Visakhapatnam Smart City Corporation Limited (GVSCCL) commissioned a 2 MW grid-connected floating solar photovoltaic (PV) project, atop the Mudasarlova reservoir in Visakhapatnam.
Also Read: Reinvest 2018: ReNew Power Founder Sumant Sinha holds a startup masterclass for Renewables
(Visited 294 times, 1 visits today)