IIT-M Incubated Startup Cygni Raises $6.4M To Power Expansion, R&D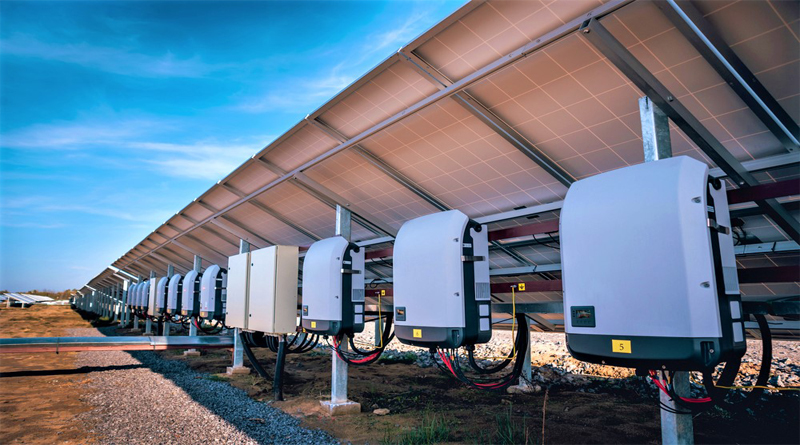 Hyderabad based start-up Cygni is into solar-DC solutions, has raised $6.4 million through a combination of equity and debt.
Cygni Energy, a start-up working in solar energy solutions space, has raised $6.4 million through a combination of equity and debt.
According to the press release, the equity funding is led by Endiya Partners, a leading early-stage venture capital firm that invests in product startups, and the debt by IndusInd Bank, a leading Private Bank in India. The equity component is $2.1 million and the remaining $ 4.3 million debt.
Cygni, which manufactures solar controllers and provides microgrid solutions, says the funds would help expand capacity, strengthen research and development (R&D) capabilities and increase market reach.
CEO Venkat Rajaraman said the latest round of funding would help the company strengthen product offering and enhance customer experience.
Cygni says its products are already in use in more than 20,000 homes and has reported revenues of $7.8 million in 2017-18 and has been eyeing a 300% to 400% growth the next fiscal. The company and IIT-Madras had worked closely to develop inverter-less technology.  The technology's biggest USP is that removes the requirement of conversion from AC to DC and DC to AC,  helping in reducing the cost of production of per unit watt power. The company focuses on creating more efficient power solutions by providing solar energy and DC power at a reasonable cost advantage.
Cygni claims to manufacture one of the most efficient solar controllers and had raised an initial funding in 2014. It was the first company to be recognized under Startup India program. The company is also boosting its leadership team and has roped in Mr. Paramjit Singh as Chief Operating Officer, who was earlier serving as Circle Chief Technology Officer with Airtel. The startup has received a grant from Millennium Alliance (FICCI in partnership with USAID, TDB, and World Bank) for developing Solar-DC microgrid systems.
India's total installed utility scale solar capacity grew by over 70% in 2017-18 to reach 21.3 GW. Total solar capacity including rooftop solar and off-grid systems reached 24.5 GW as of March 31, 2018.
Total utility scale solar capacity in 2017-18 was 9.1 GW, up 72% over last year and more than all other sources combined (4.6 GW of thermal and 1.7 GW of wind power)
Karnataka added 4.1 GW of new solar capacity in this period and surpassed Telangana, Rajasthan, Andhra Pradesh and Tamil Nadu to become India's top solar state
The year was notable for exponential growth in the open access market, where 1.7 GW of new capacity was added, up 275% over previous year.
Read Further: Wind and Solar Grows to a Combined 58.2 GW in India, but Not Enough
(Visited 136 times, 1 visits today)