NTPC's 1.2 GW Wind Auction Closes with L1 Tariff of ₹2.77/kWh
Sprng Vayu Vidyut Private Limited quoted the lowest (L1) tariff of ₹2.77/kWh in NTPCs 1.2 GW wind project auction, all bids received quoted tariffs less than ₹3/kWh.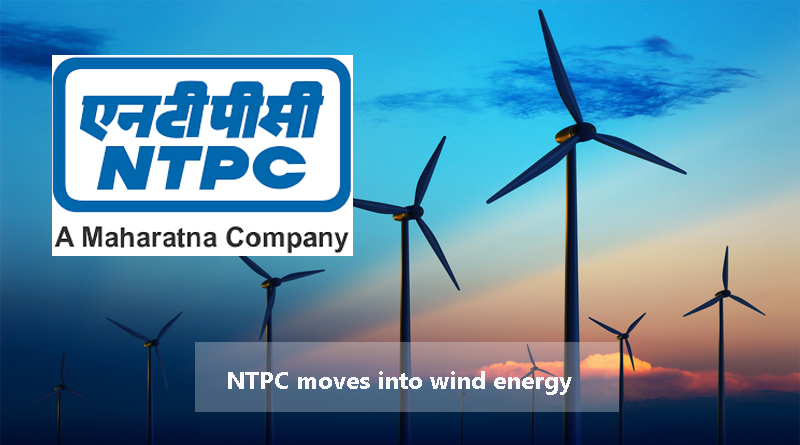 The National Thermal Power Corporation (NTPC) recently tendered for the development of a 2 GW wind power project across India. However, after taking note of considerations made by prospective bidders, the overall capacity of the tender was reduced to 1,2oo MW. In the auction, Sprng Vayu Vidyut Private Limited quoted the lowest (L1) tariff of ₹2.77/kWh to develop 200 MW of wind projects.
The 1.2 GW interstate transmission system (ISTS)-connected wind power project attracted bids from a total of seven firms and according to data made available by NTPC, each bidder quoted a tariff rate below ₹3.00/kWh.
After Sprng Energy the other successful bids were made by, Mytrah Energy who quoted a tariff of ₹2.79/kWh to develop 300 MW, Srijan Energy won with their bid for 50 MW with a quoted tariff of ₹2.80/kWh, ReNew Wind Energy quoted ₹2.81/kWh to develop 300 MW, and Hero Wind Energy Private Limited quoted ₹2.82/kWh to develop 300 MW.
Besides this, Fasten Power quoted ₹2.83/kWh to develop 300 MW, however, will be awarded only 50 MW capacity because the total capacity distribution works in bucket filling order. Moreover, Kilaj Solar Private Limited quoted ₹2.89/kWh to develop 300 MW but were unsuccessful with their bid.
The L1 tariff quoted in this auction is ₹0.26/kWh more than the L1 tariff of ₹2.51 /kWh quoted in SECI's recently concluded Tranche-IV ISTS-connected wind auction. This L1 tariff is also ₹0.34/kWh more than the lowest ever wind tariff in India of ₹2.43/kWh, quoted in the Gujarat Urja Vikas Nigam Ltd. (GUVNL) 500 MW auction which last month got cancelled in the tender phase.
Transmission issues have negatively impacted the Indian renewable sector. Recently, Solar Energy Corporation of India (SECI) cancelled the undersubscribed 2 GW Tranche-V ISTS-connected wind tender and the GUVNL had to drop their 500 MW wind project.
All signs of a slowing pipeline in the sector, even as actual projects going online has also been abysmally low in the first quarter of the financial year.
(Visited 471 times, 1 visits today)