Bangladesh Gets Saudi Backing for Its Upcoming 100 MW Solar Park
Financing has been a challenge for developers in Bangladesh, with projects struggling due to the inability of the developers to raise funding.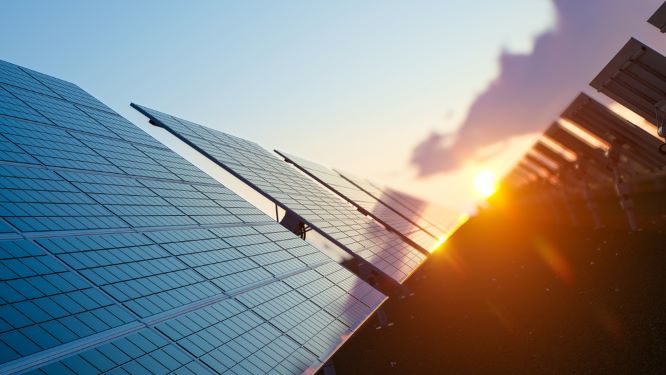 A 100 MW solar park coming up in Bangladesh
The AlFanar Group, a leading Saudi construction and manufacturing conglomerate, has agreed to provide a $100 million worth of financing for an upcoming solar project in Bangladesh.The Riyadh-based Alfanar signed a Memorandum of Understanding (MoU) with the Federation of Bangladesh Chambers of Commerce and Industry (FBCCI) at a business meeting in Dhaka, where the Prime Minister Sheikh Hasina Wazed was also present. In India, the Alfanar group also has a 300 MW wind farm coming up in Bhuj, in Gujarat.
The MOU is for Alfanar Energy to establish a 40-100 MW solar power plant in Bangladesh.The project is likely to come up in the Feni district of Bangladesh, thanks to the availability of land as well as special economic zones that will support an easier tax regime for investors.The biggest of which, the 30,000-acre Mirsarai site, which is intended to attract industries, and higher power demand. The district already has a 900 kW wind power project with two other 100 MW solar plants and a 100 MW wind-hybrid scheme in the pipeline.
In densely populated Bangladesh, land availability for solar projects is one of the biggest challenges, as the government is naturally against using any agricultural land for these projects. Feni district apparently meets the criteria with its Char lands surrounded by water, though the impact on the surrounding environment is yet to be mapped.
For Bangladesh, the project is an important one as it continues its transformation from an agricultural to industry led economy. The country has been one of the fastest growing countries of the world in the past decade, and was recently in the news when observers pointed out that it was doing much better than Pakistan, a country it was a part of till 1971, on almost all key development indicators.
The Dhaka based Electricity Generation Company of Bangladesh(EGCB) will construct the plant with Alfanar supplying the financing.
Published with the permission from Saur Energy.
(Visited 314 times, 1 visits today)