MNRE Extends Date For Self-Certification Of Solar Modules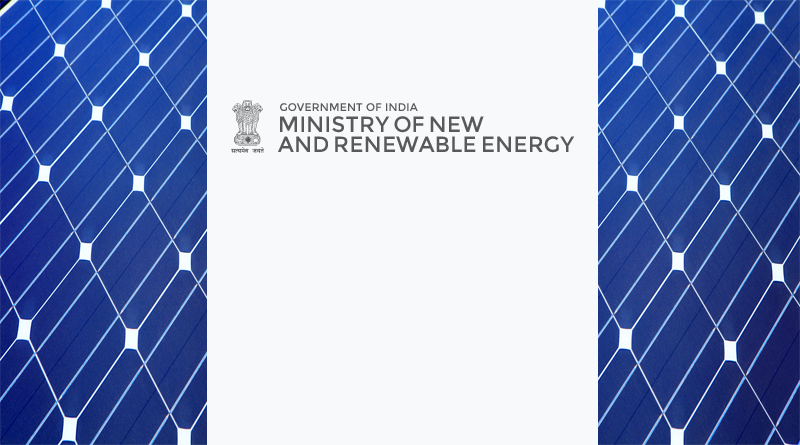 The MNRE (Ministry of New & Renewable Energy) has announced that the date of self-certification by solar module manufacturers of six products included in the Schedule order No. 2183 (E) has been extended from June 30, 2018, to September 4, 2018.
The MNRE has issued the "Solar Photovoltaics, Systems, Devices and Components Goods (Requirements for Compulsory Registration) Order in September 2017 to come into force from September 5, 2018. This date was then advanced to April 16, 2018, after consulting with various stakeholders including the Bureau of Indian Standards (BIS) on the condition of self-certification by manufacturers. The order was applicable until June 30, 2018, but as per reports, the industry needed more time to comply with the order. Therefore, the date has now been extended.
Furthermore, as per the MNRE module manufacturers with an annual capacity of less than 50MW are exempted from the BIS certification for two years (till September 4, 2020). To avail this benefit, they should have a valid IEC Certificate (either 2005 or 2016) for the period and it should have been obtained before April 16, 2018. There will be an exemption from BIS certification in case the products are required for replacement, or as part of commitment or warranty in a previous project.
But to get this benefit, there should be a valid IEC certification for the product and only up to two such products would be allowed to be replaced per project per annum. In case, the replacement is more than two products, the manufactures will have to get the product tested in test labs as per Indian standards.
The report comes after the MNRE recently issued guidelines for setting up test centres for conducting tests on solar photovoltaic (SPV) modules (crystalline and thin film, including bifacial type). The tests are to be conducted by test labs for compulsory registration with the Bureau of Indian Standards (BIS) for the implementation of the Solar Photovoltaics Systems, Devices and Component Goods Order 2017.
According to the guidelines for quantitative selection of samples, a total of eight modules will be taken at random from a production batch. All these modules should have been manufactured from the specified materials and components in accordance with the relevant drawings and process sheets. Every module should contain- name, monogram or symbol of the manufacturer, model number, unique serial number, nominal wattage, year and country of origin, and brand name if applicable.
(Visited 130 times, 1 visits today)