Make our ecological hot-spots a demo case for renewables-an update
On Apil 16, Mahindra Susten,  emerged as the lowest bidder in the reworked has for the second time.
The company has now quoted a price of ~Rs133 crores (US$20.30 million) for the 20MW of solar PV and 8MWh of energy storage.
A bid clause that allows bidders with with more than 50% local content to match the L1 price remains before work can actually start. L&T and BHEL are two firms to have made bids complying with this clause,  and are expected to reply soon on their right to match.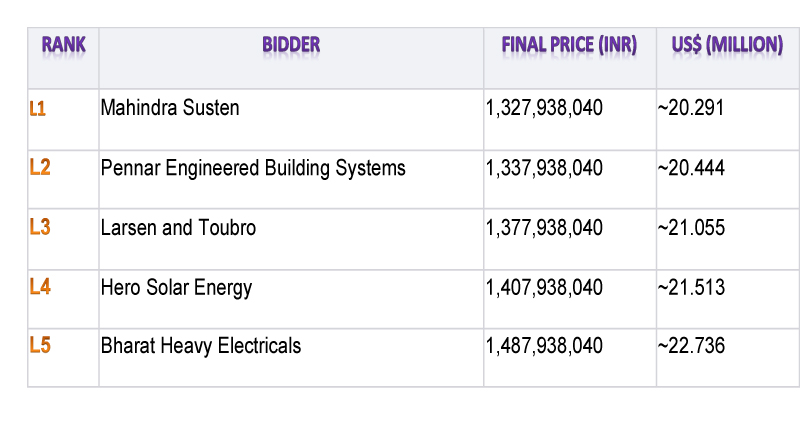 (Visited 96 times, 1 visits today)