India's first Solar-Wind Hybrid project opens to high expectations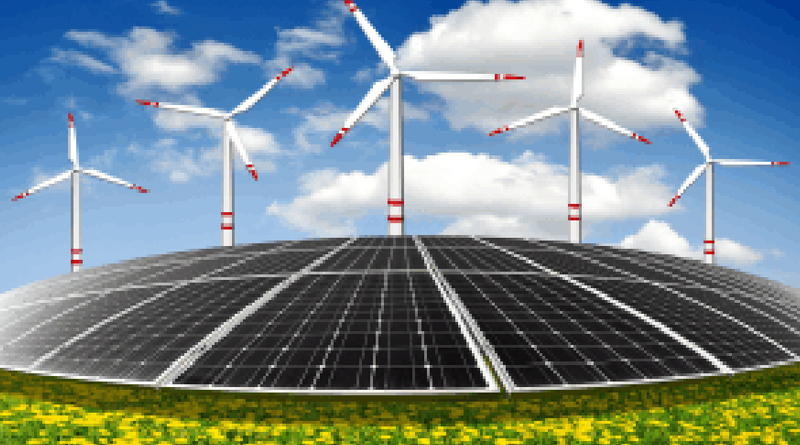 Hero Future Energies, the  Delhi based renewable energy firm has completed India's first large scale solar and wind energy hybrid project at Kavithal in the Raichur district of Karnataka.  With this, the market moves one step further to the eventual holy trinity of solar, wind and possibly storage too, especially when it comes to getting the pricing right.  As without all three, the case for a truly dependable  renewables driven supply remains weak.
The project which included an existing 50 MW wind farm, now has an adjacent 28.8 MW solar PV site to form a hybrid system. The project's evaluation capacity will be 50 MW and serve its primary aim to address grid-integrated concerns around variable power coming from renewable energy.
At Kavithal, both the wind and solar plants were developed by Hero Future Energies and built by EPC contractor Siemens Gamesa. Wuxi Suntech Power confirms  that they had provided PV modules to the hybrid project in Kavithal. They noted that they provided a total of 28.8 MW of V series 320/325W multicrystalline modules to the project which would run on Gamesa inverters. The same modules will also be used at Hero's 400 MW project in the state later this month.
Rahul Munjal, chairman and managing director Hero Future Energies, told PV Tech magazine  that "despite well-publicised government plans to introduce a wind and solar hybrid policy, none has been released yet due to uncertainty on how to price such technology combinations. Without adequate pricing, project developers would not be able to sell their power to a distribution company or partake in an auction where prices are the cornerstone of the bidding."
Why hybrid? 
The most essential offering of a hybrid renewable system is the impact on the grid compared to a single technology renewables project. Wind rises early in the morning and in the evenings in the project area, while sunshine comes abundantly during the day. So, the two sources of power generation are complementary to each other and increases the plant load factor (PLF – 41.8% Total).
Pricing and Land ownership
Munjal said," Using highly advanced, modern technologies and software, one can take an assumption of how much solar and wind will be generated separately, before taking a weighted average of the generation and pricing."
"The beauty is the price for both gets lowered since the information is common. You are using the same evacuation, you are using the same substation etc," he added.
Apart from the existing infrastructure of the wind farm extra land had to be purchased for the solar system which is spread across 65 hectares. Familiarity with the location, landscape and local authorities made the process of procuring the land easier than developing a project from scratch.
"Land is only 5-10% of our cost, but 95% of problems lies with land," Munjal told PV Tech. "When you are building that 20 KM transmission line the number of people that you have to encounter… I've always maintained the toughest thing about doing renewables in India is land."
Karnataka of course is well placed for such projects, thanks to a long coastline, strong irradiation and of course, availability of land.  The state has already taken the lead in solar overall, even as it is gearing to take the lead in Wind Energy from Tamil Nadu.
(Visited 453 times, 1 visits today)