India's Coal Capacity Addition to Slow, Reach 6 GW Next Fiscal: Fitch
India Ratings and Research in its latest report predicts a slowdown in addition of coal-based power capacity to 6 GW amidst reports suggesting otherwise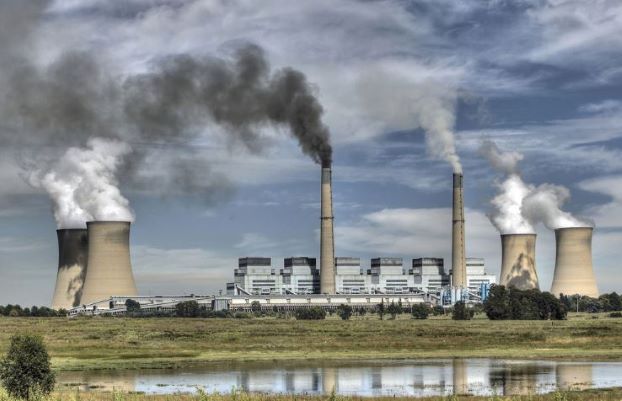 Still favoured
Coal-based capacity addition in the Indian power sector, which fell to a low of 3.6 GW last financial year (2018-19), is likely to remain subdued in a range between 5 GW and 6 GW in the current fiscal year and the next (2020-21), according to India Ratings and Research.
Read: SC Ruling Against Coal Mining 'Historic Win' for Indigenous People of Meghalaya
The Fitch Group's Indian arm in its report explained its forecast, "This likely decline in thermal capacity addition is attributed to the following factors: i) the decommissioning of nearly 2GW annually as the plants complete their useful life; and ii) the stress in nearly 85% of the private under-construction capacity, given the issues with regards to availability of funds, coal, power purchase agreements and evacuation; and iii) decline in fresh project starts (FPS) across the central, state and private sectors."
The analysis of 4 fiscals years between FY 13-17 by the ratings agency showed excess capacity in the thermal power sector had increased to an average of 42 percent on account of a significant increase in capacity and lower-than-expected growth in power demand. The excess capacity touched a peak of 45 percent in 2015-16 and then declined subsequently to around 42 percent last fiscal.
"Power demand is likely to see healthy growth during the period between 2019-20 and 2023-24 and only a part of the incremental demand can be met by existing and upcoming renewable capacities. Considering the absence of any major alternatives to meet the growth in demand, the proportion of excess capacity in the thermal power sector would decline further during this 2019-20 and 2023-24," the report said.
On the other hand, Central Electricity Authority in its latest assessment released last week said that Coal may account for half of India's power generation in 2030 despite a boom in solar and wind energy projects.
Coal Subsidies Double in G20 Despite Climate Pledges
India Finally Investing More in Solar than Coal: IEA
That will leave a big role for the most-polluting fuel in the nation's future electricity mix. The CEA's analysis shows that India may be able to exceed one of its 2015 Paris Agreement commitments – reaching 40% of installed capacity from non-fossil fuel sources. But the report also sees annual carbon emissions from the power sector rising about 12% from levels expected in 2022 to 1.154 billion tons. The report didn't include an assessment of what that means for another key India goal – cutting emissions intensity of gross domestic product by as much as 35% from 2005 levels. According to this analysis by the country's power-planning body, the nation has a large existing fleet of coal plants and that there's a mismatch between peak periods of demand and output from renewables.
Read: Ease of Ignoring Environment Concerns. Coal Mining Stands To Benefit Most
India's installed coal-fired capacity is 194 GW, and out of this government, last year identified 34 "stressed" coal-based projects with a total capacity of over 40 GW. Non-fossil fuel power sources, led by solar and wind, are seen generating 48% of gross generation, more than double what it was at the end of last year, while accounting for 65% of installed capacity, according to the CEA report. India had 80 gigawatts of renewable capacity at the end of May and has set a goal to install 175 gigawatts by 2022.
According to CEA, while coal's share in the capacity is likely to drop to one-third, it will account for 50% of electricity generated. It was about 72% of generation at the end of March, according to separate CEA data.
(Visited 667 times, 1 visits today)