India's Rooftop Solar Capacity Crosses 4 GW Mark: Bridge To India
Cumulative Indian Rooftop Solar installed capacity exceeds 4-GW Mark on March 31, 2019, says Bridge To India
The Indian Solar Rooftop market crossed 4 GW in total capacity by Mar 31, 2019, reaching a total of 4,375 MW, according to Bridge to India's (BTI) India Solar Rooftop Map 2019. The lion's share of this capacity comes from the industrial segment that contributed 2,140 MW to the total while 926 MW came from the commercial segment.
Despite the government's push the residential market continues to lag behind – it added 690 MW although it fared a tad better than the public sector that pooled in 619 MW by the reporting date. Out of the total installed capacity, 29% of systems are more than 1 MW in size.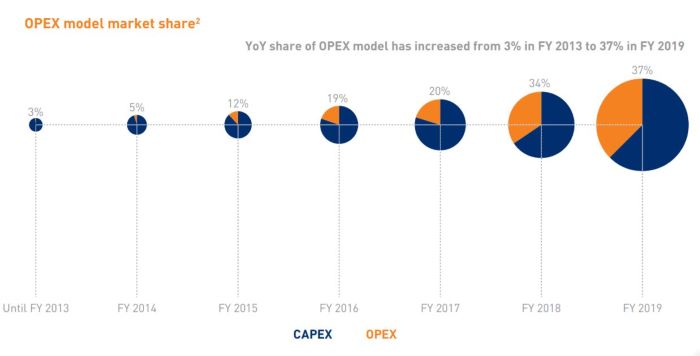 As per the report, CAPEX remains the most popular form of project development in this segment with more than 3 GW development activity taking place in the space, followed by the OPEX model that accounts for 1,320 MW.
Yet compared to 2013, the OPEX model has increased its YoY share from 3% back then to 37% in FY 2019. The report also says that the share of rooftop is increasing consistently and currently is close to 30% of the total solar market in India.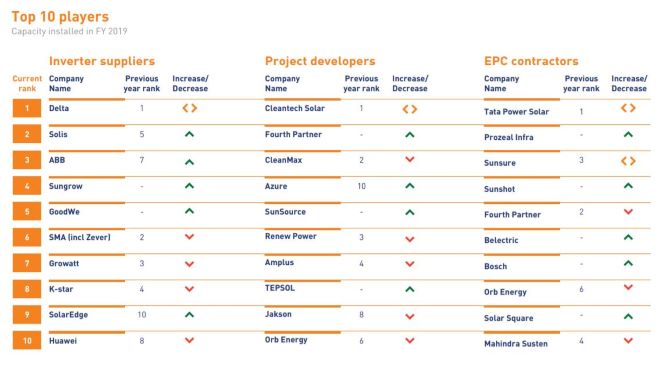 The states of Maharashtra (618 MW), Rajasthan (393 MW), Gujarat (314 MW), Karnataka (298 MW) and Tamil Nadu (365 MW) are listed as the top 5 states by annual installation, accounting for a 60% share of the total rooftop solar market.
In FY 2019 (April 2018 to March 2019), India added 1,836 MW of rooftop solar power capacity, according to BTI. Among the major players in the space, there was no change at the top – Delta continued to maintain its position as the top inverter supplier during the year, Cleantech Solar was once again the topmost project developer and Tata Power Solar led the list of top EPC contractors for the year.
To read more click here
(Visited 1,014 times, 1 visits today)