Water Tech Firm Wabag Bags Clean Ganga Order in UP
VA Tech Wabag, a ninety-year-old water technology company, has secured Rs. 1,477 Crore worth order from State Mission for Clean Ganga - Uttar Pradesh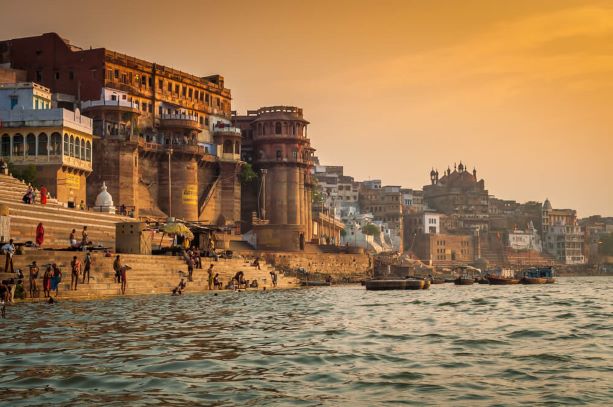 Chennai-based water technology provider Va Tech Wabag has announced that it has won a Rs 1,477-crore contract from Uttar Pradesh government's State Mission for Clean Ganga project for operation, maintenance and management of sewage treatment plants in Agra and Ghaziabad for a decade.
The deal can be extended for an additional period of ten years, said the company statement.
Pankaj Sachdeva, CEO-India Cluster for Wabag, said: "Such long-term orders provide annuity income which helps us with improved cash flow and better revenue predictability. With our rich experience of managing over 120 sewage treatment and pumping units with a sewage load of 4000 million litres a day and a population of 1.6 crore people in Istanbul, Turkey, we are confident of making this new initiative in India a success and a model that can be replicated across the country."
The agreement will bring 22 sewage treatment plants, 22 pumping stations and underground network of over 3,000 km under Wabag for management and maintenance. "WABAG shall also improve, rehabilitate and up-grade facilities related to systems, structures and equipment etc. associated with the Sewage Treatment Plants and underground collection systems," said the statement.
Earlier this month, VA Tech WABAG has signed a Rs 575-crore concession agreement under the Namami Gange program which integrates the efforts to clean and protect the Ganga River in a comprehensive manner. A concession agreement typically refers to a contract between a company and a government that gives the company the right to operate a specific business within the government's jurisdiction, subject to certain terms. With this order, WABAG will cumulatively purify over 100-crore litres of sewage every day which used to get discharged in river Ganga and its tributaries.
WABAG is also involved in treating nine wastewater treatment plants along with entire river Ganga belt to reduce pollution from both municipal and industrial segments among others, the release said. The WABAG Group has a workforce of over 1,600 and has companies and offices in more than 20 countries. It has won two prestigious laurels at the Global Water Summit – 2019 held in London. The distinction award under "Wastewater Treatment Plant of the Year" category for the 40 million liters per day (MLD) Madinat-Salman WWTP at Bahrain while the 54 MLD IOCL Paradip ETP and Water Recycling Plant at Odisha received the Highly Commended Award under "Industrial Water Project of the Year".
(Visited 925 times, 1 visits today)