PM Modi's Independence Day Speech Acknowledges Sustainability Issues
While Prime Minister Modi's speech on Independence day had many messages, perhaps the easiest ones to agree on would have been his renewed pledge on managing our water better, and the promise of a big move on plastics. The latter is not surprising after he pledged to make India free of single use plastic by 2022 in 2018. What could the first step be?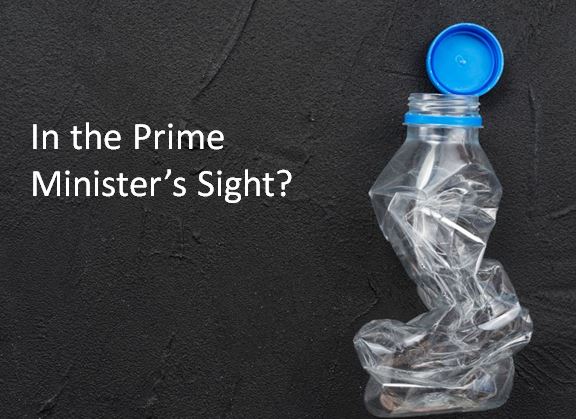 PM Modi's Next Big Target?
On June 5 of 2018, when India hosted celebrations for the World Environment day, Prime Minister Narendra Modi announced his intention to make India single-use plastic free by 2022, surprising almost everyone at the event.
The 'pledge' was big, ambitious and designed to have a large impact, considering the size of the Indian economy. The UNEP or the United Nations Environment Programme, the organiser of the event, was thrilled to have a message worthy of the occasion from the host country.
Activists despairing on the visible scourge of plastics in the country were energised, as hope went up for swift government action and support. Even an unlikely quarter like animal rights activists were hopeful, as plastics have become one of the biggest killers of animals, especially domestic cattle across the country in recent years.
Thus when PM Modi announced plans to make a major announcement on October 2, Mahatma Gandhi's anniversary, hopes are bound to be high for something even bigger. That, and the gathering focus on water, makes it clear that when it comes to issues of sustainability, it is no longer a choice for any government; it's a matter of well, sustainability.
Much like the Swachh Bharat Mission, which was a case of a government 'nudge' to ensure behavioural change, an objective that it has met brilliantly, the push to wean people off plastics is probably a bigger challenge.
After all, unlike waste, plastic is a truly versatile material. Despite people being aware of its downsides, there is a reason its use has continued to grow. Plastic materials are cheap, lightweight and easy to make. Qualities that have helped it enter ever new categories and find new uses all the time. Plastic packaging has done more to eliminate hunger in the world, by helping preserve food longer than possibly anything else in history.
Of course, it is now time to count the cost of this prolific use of plastic. Ever higher landfills, contamination of soil, groundwater, massive animal fatalities as plastic bags and other single use plastics pile up everywhere, and of course, the ever increasing and recorded damage to the biggest part of earth, our oceans.
For India, which has a much lower per capita plastic consumption than developed countries, an early intervention now could be the best gift we give ourselves as a nation. So even as we wait for the Prime Minister to announce his big move on October 2, what can we possibly expect, or actually do on our own?
For city dwellers, the simple answer is plastic bottles. Just forget your disposable plastic bottle altogether. The tragedy of plastic bottles are two fold in India. One is the fact that we actually created space for the industry to thrive, thanks to poor water quality and a broken distribution system. Second is the unconscionable cost of drinking water it has meant, for large swathes of people who are forced to depend on them as a matter of necessity, and not convenience.
In fact, as this industry has grown to a size of almost Rs 10,000 crores this year, some experts have raised the question if the easy availability of packaged drinking water has actually contributed to public ignorance and apathy about taking better care of our water bodies like lakes and aquifers.
The horrific destruction of lakes and other critical water bodies in our cities and even countryside for property development, with otherwise smart and responsible people buying into those properties, certainly indicates some truth to this theory.
It has become too easy to stall serious action by pointing to the loss of employment or alternatives for affected industries. But going by that logic, we don't deserve to have a quality power grid as that will affect inverter battery makers, or electric cars as that will kill internal combustion engine automakers, or even a more efficient railway network as that will wipe out thousands of jobs tied to the old inefficient methods.
Responsible citizens and corporates have tried to set an example by cutting out use of plastic water bottles. Even state governments have moved, with some banning their use in government offices. Innovative methods like rewarding proper disposal disposal have also been tried but all these can only work when the idea of the damage they cause and our need to use plastic very carefully is spread out. Just like the idea of making our surrounding dirty with a single unthinking action.
Think about this, a refillable bottle will need to be used just 15 times to start adding a net benefit over a single use plastic bottle. Even outright bans on plastic bags for instance have proved to be effective as examples from around the world, and as our state of Sikkim demonstrates. Hopefully, on this issue, we will see none of the centre state tussle that has delayed action on so many other pressing issues.
Over the coming year, we are sure to see Indian ingenuity come to the fore as we strive to reduce the impact of plastics. Some areas, like food packaging will need corporates to step up, as food packaging accounts for almost 50% of total single use plastics in use.
Providing better access to drinking water at institutions is probably one of the earliest steps that will open up a front in the war against plastic waste. Here's wishing the Prime Minister  the best and our full support for the steps to come.
(Visited 570 times, 1 visits today)