Delhi's Sunder Nursery restoration is a thing of beauty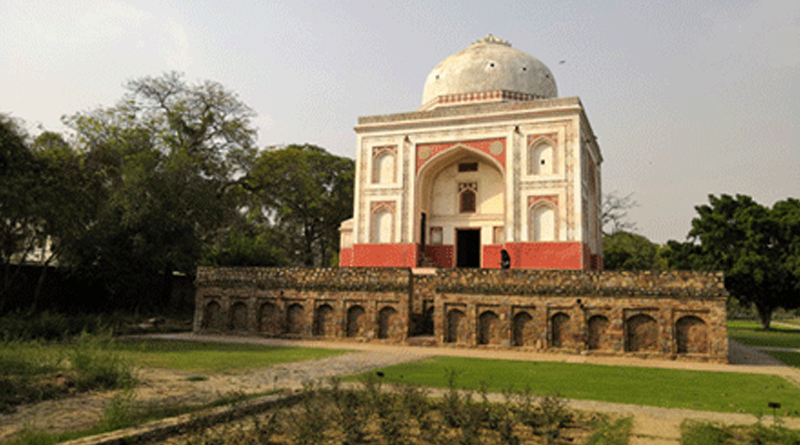 Sunder Nursery, which opened its "doors" to the public again on 22 February 2018  is set to become one of the capital's most vital and well maintained green lungs, in its new avatar as a Heritage Park.
For years, the  over 100 year old nursery was almost a well kept secret, located right next to Humayun's Tomb, a must visit monument for anyone on a sight seeing tour of the city. Even as the nursery had its own set of Mughal era monuments and more, poor maintainance and the 'nursery' moniker meant barely a few visitors, and those too came in to purchase plants, or admire some of the rare trees that can still be seen at the nursery.
Originally built to grow and propagate saplings for the capitals' newly established avenues, the nursery's founder and last British horticulturist,  Alick Percy Lancaster,  has written about how the location of the nursery was more due to the vicinity of the impressive tomb next door, than any 'green' advantage.
Out of the 15,000 trees and 150 miles of hedges planted by Lancaster in Sunder Nursery many of them like the African Mahogany, Araranut, Bishopwood and the Spanish Mahogany have survived to become the sole  representative of their species in Delhi.
The restoration, started right after a similar effort on the Humayun's Tomb, is a joint effort by the Aga Khan Trust for Culture, Central Public Works Department and the South Delhi Municipal Corporation, with support from American and Canadian foundations too.
The restoration project removed over 400 lorries of construction rubble and planted over 20,000 saplings along with the restoration of the dilapidated monuments to create a 90-acre city park.
The site now boasts of over 300 varieties of trees, with 45 species being termed as rare and is Delhi's first arboretum. Designed by the late landscape architect Prof. M Shaheer this new park contains everything from formal gardens, lakes & ponds to a sunken amphitheater to hold cultural events and festivals.
The parks vast bio-diversity and eco-system has already attracted 30 butterfly species and 80 bird species including the Grey Hornbills, Rufous Treepie and Peacocks. The park not only boosts the Delhi's bio-diversity and ecosystem but is also educational for the estimated 5,00,000 school children set to visit the area about the micro-habitat zones and marshy landscapes that were once found in Delhi.
(Visited 659 times, 3 visits today)