Amendments in National Wind-Solar Hybrid Policy; Storage gets more space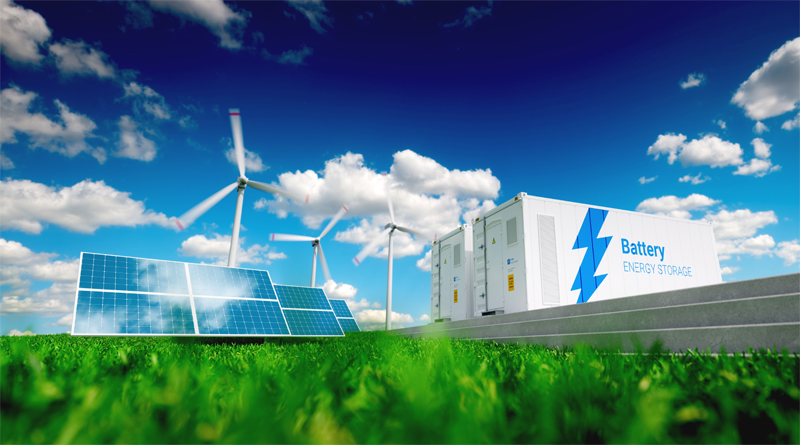 The Ministry of New and Renewable Energy (MNRE) recently issued a notice with the amendments in the National Wind-Solar Hybrid Policy. The changes were made to remove the word 'battery' from the relevant clauses of the policy in order to broaden the definition of the term "storage" and facilitate the growth of the sector.
In the notice, the ministry said, that in the policy, wherein storage was defined in terms of battery storage only which restricted the usage of other forms of storage such as pumped hydro, compressed air, flywheel, etc., under the Hybrid Policy. To broaden the definition of storage the word 'battery' is removed from relevant clauses (1.6 and 5.4).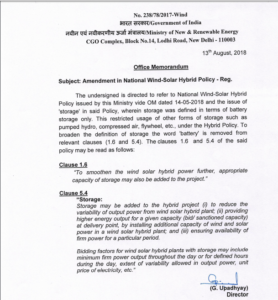 The notice also said, that bidding factors for wind solar hybrid plants with storage may include minimum firm power output throughout the day or for defined hours during the day, extent of variability allowed in output power, the unit price of electricity, etc.
Ever since the new wind solar hybrid policy was announced back in May this year to provide a framework for the expansion of grid-connected wind-solar photovoltaics hybrid systems in the country, a surge in the sector has been noticed with multiple tenders coming up for hybrid projects with storage systems. Following suit, the Gujarat government had also announced a new solar plus wind hybrid power policy in a bid to promote the simultaneous production of wind and solar power in the state.
Recently, Solar Energy Corporation of India (SECI) tendered 2.5 GW of the interstate transmission system (ISTS)-connected wind and solar hybrid projects to be developed across the country. Moreover, The United States Trade and Development Agency (USTDA) has given a grant to the IL&FS Energy Development Company Limited (IEDCL) for the development of a 41 MW hybrid wind, solar, and energy storage power project in Andhra Pradesh.
Solar Energy Corporation of India (SECI), on 14 August, launched a request for bids (RfB) for 160MW hybrid solar and wind project combined with battery energy storage system in Ramagiri, Andhra Pradesh.
The government in order to tackle one of the biggest issues impacting the renewable energy sector in India, has also notified that it is in the process of drafting a National energy storage mission (NESM) has been proposed.
(Visited 651 times, 1 visits today)