Water level rises by 4% in 91 major reservoirs but large parts remain deficient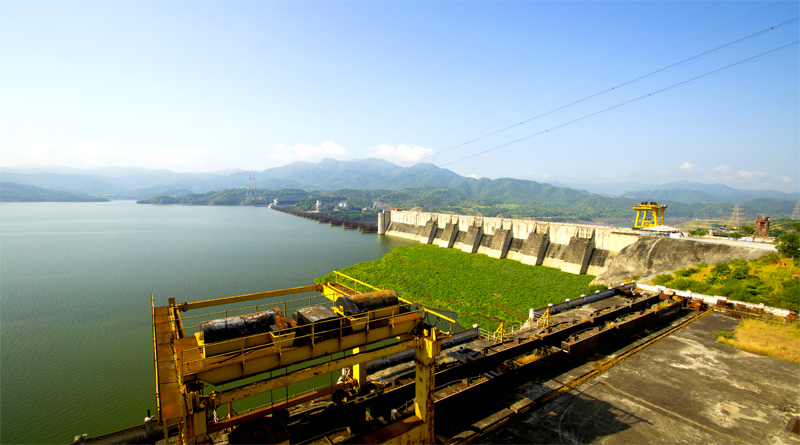 dams in india
Water storage level of 91 major reservoirs of the country goes up by four percent. In figures the increase was reportedly 84.743 BCM (Billion Cubic meters), a level that is 96 per cent of the decadal average for the corresponding period.
Water level in 91 major reservoirs across the country has risen to 52 per cent of their total storage capacity from 48 per cent last week, the government said today. In figures the increase was reportedly 84.743 BCM (Billion Cubic meters), these are 96 per cent of the decadal average for the corresponding period.
The total storage capacity of these 91 reservoirs is 161.993 BCM which is about 63% of the total storage capacity of 257.812 BCM, which is estimated full capacity created in the country. 37 Reservoirs out of these 91 have hydropower benefit with installed capacity of more than 60 MW.
If we look at region wise water reservoir storage corresponding to the last year, Only Eastern Region comprising of Jharkhand, Odisha, West Bengal and Tripura; and Southern Region covering Andhra Pradesh, Telangana, Karnataka, Kerala and Tamil Nadu have witnessed a good season.
On the other hand, Northern region (Himachal Pradesh, Punjab and Rajasthan), Central Region (Uttar Pradesh, Uttarakhand, Madhya Pradesh and Chhattisgarh) and Western region which includes States of Gujarat and Maharashtra, all fared less than the average storage of last ten years during the corresponding period. The northern region is 15% below its decadal average, a situation repeated with the western region, even as Central India is about 7% below its decadal average.
The Southern region, predictably, is well above its decadal average with storage at 65%, compared to a decadal average of 52%, and a pitiful 29% last year.
With floods ravaging Kerala down in the south, basically 3 out of 5 regions are facing water deficiencies in India.  The deluge in Kerala simply puts things in stark perspective.
Mumbai's famous rainfalls are keeping their date with the financial capital. According to data from BMC's disaster management cell in Mumbai, the city recorded 1,362.8mm rain from June 1 to July 9, which is 54.19% of the average annual rain (2,515mm). IMD recorded that Mumbai received 644.7mm rainfall from July 1 to July 9, against the average of 840.7mm for the month. In layman's term, the weather bureau's data simply means that Mumbai received its 76% of its average rain for July within nine days of the month.
While the whole of Maharashtra and Gujarat region saw dips in water levels, Mumbai was flooding. Rain water continues to elude  the drought-prone Marathwada region and Gujarat's Saurashtra.
As India's economy is projected to double by 2030, the country's water demand is also expected to grow significantly across sectors.
The power sector in India is also highly dependent on water. More than 80 percent of India's electricity is generated from thermal (fossil fuel, biomass, nuclear, and concentrated solar) power plants that rely significantly on water for cooling. Another 10 percent of electricity is generated from hydroelectric plants, which depend on water completely.
It might seem like a herculean task but we as a country which is primarily an agricultural economy with a large population, and energy hungry, it is becoming increasingly clear  that fresh water will have to be harnessed more effectively soon, with rainfall becoming more and more erratic.
(Visited 289 times, 1 visits today)