Gujarat's troubles with SKY scheme a lesson for all state governments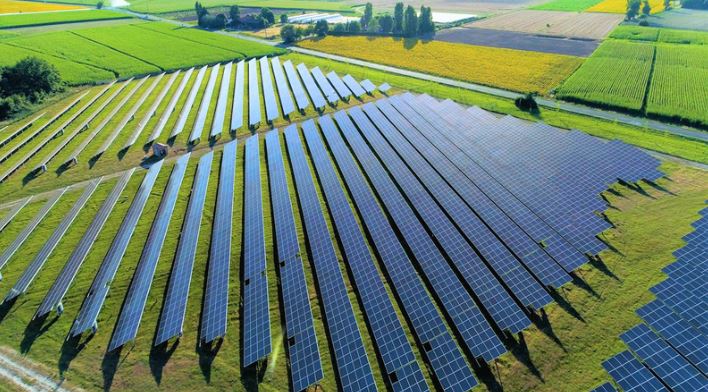 Still not farmer friendly
2018 saw a slew of state governments announce solar power schemes that would generate additional income for their farmers. There are many challenges to making this work on the ground, as the Gujarat Example shows
It was back in June 2018 that the Gujarat government launched its Suryashakti Kisan Yojana, or SKY scheme. The scheme had the lofty objective of helping farmers double their income by generating their own power, and selling the surplus back to the state.
The pilot project of the scheme was to kickoff from July 2018 and about 137 feeders were to be set up, with a plan to cover 12,400 farmers in the first stage from 33 districts. The cost had been pegged at Rs 870 crores, with an expected production of 175 MW.
Farmers with an existing electricity connection were to be provided solar panels as per their load requirements, with separate feeders for the power generated from solar energy. The clincher was the cost, where state and central governments would bear 60% of the cost, with the farmer putting up just 5% upfront, and the remaining 35% as a loan, at a subsidized interest rate. If that wasn't enough, the scheme was to run for 25 years, with the farmer getting Rs 7 per unit of production in the first seven years, and Rs 3.50 subsequently.
So with so much going for it, why is it struggling?
According to reports, the plan is now scaled down to just over 2000 farmers and barely 50 exclusive feeders.
The biggest obstacle has been the refusal of farmers to shift, in a state where agricultural power costs 50 paise per unit. On top of that, the average assumed feeder losses have been taken at 5%, when actual losses at most discoms are well over 15%. This impacts final earnings for the farmer. Availing the central government subsidy on the loan also means foregoing the RS 7 tariff for the first seven years, a key usp. Thus, the SKY scheme has basically become a non starter or a poor performer, due to classic government folly of over complicating things.
A similar story has played out in Delhi, where a much heralded scheme to help farmers generate power and continue farming too, has been a complete non starter. With Delhi government officials refusing to give any figure on record in terms of response. In fact, when reporting on the scheme, we had warned that its main utility might be the learnings from it , and not actual performance. That, has unfortunately come true, it seems.
The Mukhyamantri Saur Krishi Pump Yojana of Maharashtra has been a better example of how to get it right, having seen much better traction, though nowhere close to its objectives.  Lets hope other state governments are taking their lessons, and working on simpler, more effective schemes to support their farmers .
(Visited 321 times, 1 visits today)