The White House might yet run on renewable power as Washington Council Passes Renewable Bill
The D.C. Council has passed what is perhaps the boldest clean energy bill in the United States. Mayor Muriel Bowser has 10 days to take action on the bill, which also mandates eliminating use of fossil fuels for the city.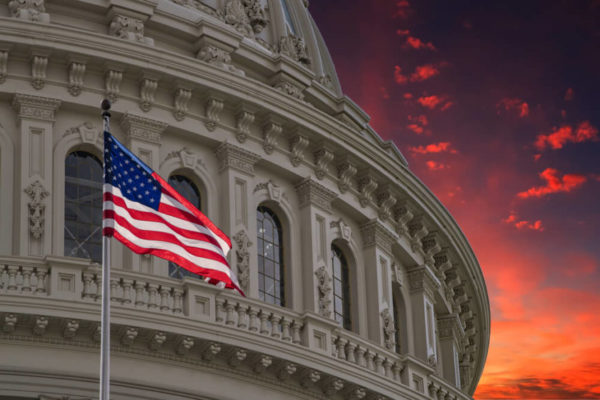 The Washington D.C. Council on Tuesday unanimously approved the "Clean Energy D.C. Omnibus Act of 2018." Touted as the country's most aggressive climate bill, the primary objective is a commitment to achieve 100% renewable electricity supply across the district by 2032. The goal to use 100% renewable electricity across the district, implies that all municipal operations, residences, and businesses within the D.C. area will be powered entirely by renewable sources by 2032, including the White House.
Mayor Muriel Bowser is expected to sign the bill in the coming week and if she does, Congress will have 30 days to veto the bill. The bill would require District utilities to source all electricity from wind and solar by 2032, up from its current goal of 50 percent renewables in that time, while also bringing down the hammer on more thought out and stern energy efficiency standards for buildings. The bill's authors say it will reduce greenhouse gases in the District by 44 percent by 2032. The 2032 target is definitely not as tough a stretch as it would have been considered a few years ago, thanks to the improvement in technology, efficiency and drop in prices.
"The nation's capital is a model for the rest of the nation on climate action, leading the way to reducing greenhouse emissions through smart investments in renewable energy and energy efficiency," stated Mark Rodeffer, Chair of the Sierra Club D.C. Chapter. "The Sierra Club and our environmental allies have spent incalculable time and energy working on this bill and we could not be more gratified by its passage today. D.C. has ambitious carbon reduction and climate targets, which we were not on track to meet before the passage of this bill. But we'll be on the path to substantial reductions of climate pollution once Mayor Bowser signs this bill."
The Sierra Club D.C. Chapter worked with the D.C. Climate Coalition to gain support for ambitious climate action from lawmakers, build a diverse coalition of local community groups, and demonstrate broad public support for this bill.
The bill will also look to impose a fee on electricity and natural gas consumption that the legislation's authors say would add $2.10 to D.C. residents' average monthly gas bills and less than $1 to their average monthly electricity bills, in a move that is expected to encourage cleaner energy use in heating homes. About 20 percent of the money raised from these fees will be used to provide financial help to low-income D.C. ratepayers and the rest would go to local "sustainability" projects used primarily for energy efficiency retrofits.
It will also look to encourage drivers to purchase electric vehicles, while also improving the districts EV charging infrastructure. The council will also look to procure electric buses and other large fleets for public transport to transition away from fossil fuels and toward renewable electric power.
A successful passage in Washington can definitely be expected to send a very strong signal to other cities and states, in terms of moving faster to renewable powered future. In fact, keeping Hydro in the loop, many people estimate that over 100 of the world's top 300 cities by energy consumption could be 100% renewable powered by 2030 or earlier.
Read More: California defies Trump, Sets Route for 100% Green Electricity by 2045
(Visited 146 times, 1 visits today)