SDMC's Composting Drive Promoting Waste Management in Capital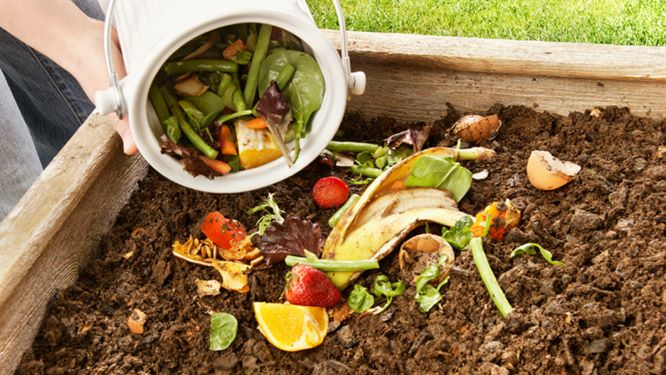 Did you know compost is better than cow manure in sequestering Carbon
In a bid to reduce the load on already dying landfills, SDMC introduced waste segregation at source plus composting and has ended up generating a tonne of manure from 50 tonnes of green waste
The South Delhi Municipal Corporation's composting drive has started to produce results or rather fertile compost in reality. Last year in December, the west zone of the South Delhi Municipal Corporation (SDMC) asked residents of Tagore Garden to utilise their wet waste which majorly includes kitchen waste by composting it. They were encouraging residents to segregate their waste at a household level and maintain two bins – green for wet waste and blue for dry waste and even keep plastic composting drums with aerating holes on the terrace to dry and compost the green waste, if possible.
Residents were also told that they could give away their organic waste to the daily garbage collector or build compost pits in their gardens or roofs.
This way, SDMC collected 50 tonnes of green waste or organic waste from resident welfare associations (RWAs). The collected waste was dumped at SDMC composting pits near Fixed Compactor Transfer (FCT) Stations. Over a period of three to four months, with simple sun drying and regular upturning of waste, SDMC got one tonne of rich manure.
Earlier this week, the first round of composting was finished and for the first time, the west zone of SDMC distributed compost in brown paper bags for free as part of their newly introduced campaign 'Geela Kooda Lao Aur Khaad Le Jao (Get your organic waste, take compost for free)'. The compost was given to any and every local resident who is interested in using it for the purpose of gardening.
"This is the first time we have completed the cycle of taking wet waste from residents, converting it into compost and giving it back to citizens for free. By this exercise, the total volume of garbage has been reduced by 70 percent, resulting in lesser burden at landfill site", informed Radha Krishan, Director, Press and Information, SDMC to the reporters. After the success of the first cycle, the SDMC plans to implement it in other localities.
Composters in Delhi Parks
In other developments, east and south corporations have also sped up the process to install mini aerobic-accelerated composters in parks in their respective municipalities. The initiative will minimize the amount of waste transported to landfills, reducing the load on three of the city's four exhausted facilities. In the pilot phase, East Delhi Municipal Corporation (EDMC) plans to install these composters, each with a capacity of 1 tonne, at 10 parks by June-end. Whereas, SDMC is installing eight plants — four of one-tonne capacity and the rest five tonnes each.  There are three composters at Punjabi Bagh and Chirag Dilli, while the work at Dwarka, Vasant Kunj, and Sarita Vihar is going on.
The east corporation generates 2,600-2,700 metric tonnes of solid waste every day. Out of this, 50-55% is biodegradable. The north and south corporations generate 4,000 and 3,600 metric tonnes, respectively. Till now, only a small percentage is segregated and converted into compost at landfills.
(Visited 701 times, 1 visits today)