The Four Stages of Food Wastage from Farm to Table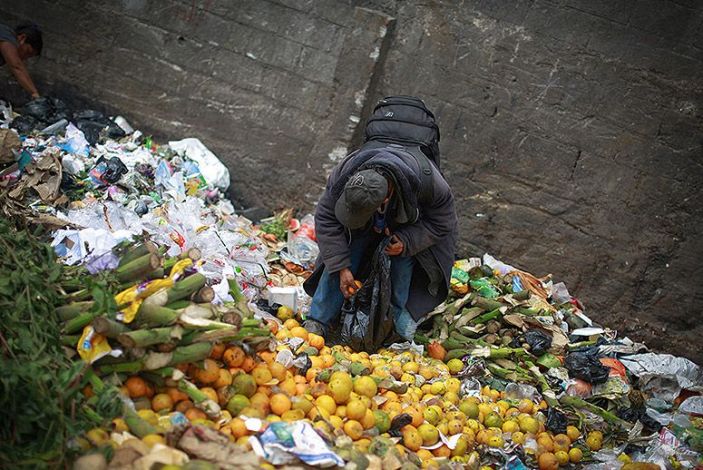 India generates 4.7 million tonnes of garbage daily, of which 60% is wet waste. Only 40% gets treated.
It comes as no surprise that the amount of food that gets wasted every day and is dumped at landfills from leftovers on our plates to canteens is beyond logic or even moral conventions now.  Thankfully, the worst offenders are also taking note, with countries like Indonesia, trying to establish ways to distribute leftovers from restaurants to the poor, even Pakistan, which has regularly tried to limit the food waste at weddings by limiting a number of guests or dishes.  In India, we continue on our merry democratic paths, and it really is time we understood waste better, and di our bit to prevent it.
For the best example let's consider the NCR region. The Ghazipur garbage dump which collapsed due to unsustainable load and killed two people last year or the Bhalswa landfill which was to be shut down after reaching a height of 22m but at 44 m is still going strong. With frequent fires breaking out at one, and 3 others that have been permanently shut down the landfills are now full but there's no stopping our wastage.
Tracking back the lifecycle of a food item let's take a look at 4 points in the life of a food item where it beyond any logical reason often ends up in the garbage.
1. The Farm
It starts at the farm. As a farmer, if there are any minor imperfections in the appearances of his produce which he feels the supermarkets or ultimately the consumer will reject, those fruits and vegetables never make it off the farm.
Appearances which have no effect on the taste or quality or shelf life – can doom a crop right after harvest.
2. In Transit
The UN estimates about 6% of food loss in North America occurs because of handling, post-harvest. Considering the working conditions and facilities of the Indian agricultural sector, the figures are considerably worse. The potential for loss begins at the point of harvest, with the mechanics of getting perishable produce like fruits to the market.
Transportation is a tricky part of the process. A typical food item travels nearly 1,000 miles from field to processing plant to retail outlet to restaurant or our homes. It is often by accident but it isn't uncommon for food to go to waste during transit be it due to traffic delays or improper temperature in the storage unit.
3. Supermarkets and Restaurants 
From processing and distribution to excess that gets left on the shelves and not picked by consumers, all the food finds its way into the dumps. Restaurants are the largest contributors to food waste, promptly dumping all the leftover food from the night before as it can't be served again due to serving policies.
4. The Fridge and Table
There is not a single fridge in any household that has not housed a forgotten container of leftovers or other food items from the celebration last week. Often due to getting lost in wildly crowded fridges and then being forgotten.
From our tables, when you take more than you can finish often half eaten food items will find their way into the dumps. And this is the very first challenge that daunts us in the fight against unnecessary food wastage in a bid to promote sustainability.
In each and every one of the four points mentioned there is a part to be played by us. There are NGOs and groups working to fill in the voids across the supply chain to come in and pick up all the food that was destined to end up in the waste. All that food is taken up and distributed to people in need or markets that don't judge produce by their appearances. And all these groups need our support either as volunteers or as consumers.
copyright:iamrenew.com
(Visited 1,979 times, 1 visits today)