Škoda Launches Its First All-Electric Car Citigo iV
The Volkswagen owned Czech car maker Skoda unveiled its all-electric car Citigo-e iV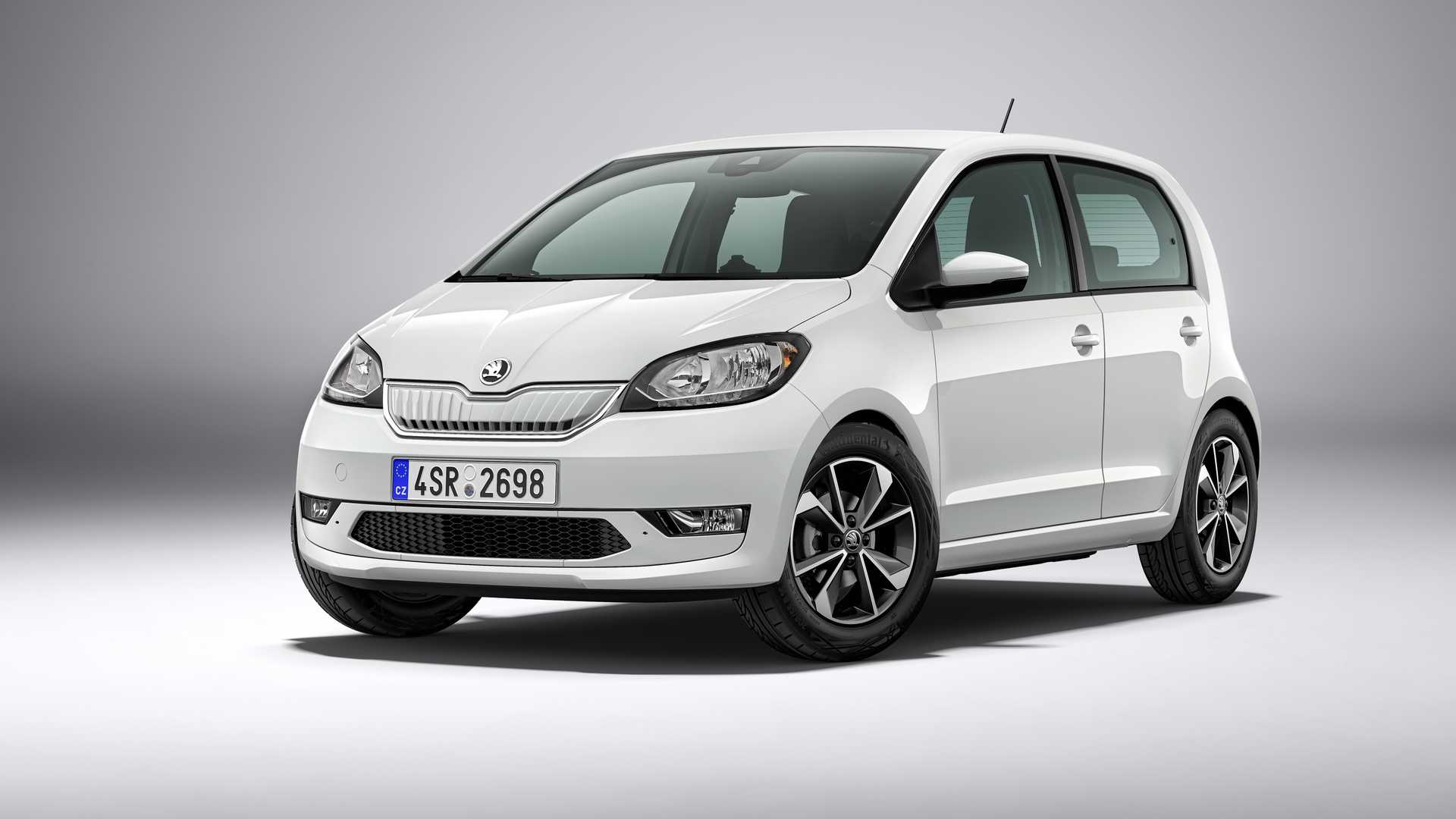 In a historical move, and a part of a double world premiere, Skoda unveiled the Citigo-e iV and the Superb iV plug‑in hybrid both of which according to the company offers quick charging, long ranges, and affordable prices.
The automaker, like most of Volkswagen's other brands, has unveiled many electric vehicle concepts but the Citigo iV is Škoda's first all-electric vehicle to be sold under the brand.
For Citigo-e iV, Skoda explains it by saying that the 'I' stands for innovative and intelligent; while the 'V' stands for vehicle.
The 2020 Skoda Citigo-e iV is powered by a 61kW electric motor. It has a total range of 265 km between charges and can go from 0-62mph in 12.5 seconds. Using a standard, 7.2kW AC wall box, charging the Citigo-e iV's 36.8kWh battery from zero to eighty percent takes just over four hours. If you use a fast-charging 40kW system, it will take only one hour.
Standard features confirmed for the car include- electric front windows, climate control, lane-keeping and -changing assistance and a smartphone docking system. This lets you use your phone as a satnav, or play music through the stereo.
The 2020 Skoda Citigo iV has the same 250-liter boot space as the current model. Series production of the Citigoe iV will commence in the second half of the year.
In addition to the creation of an electrified model range, by establishing the new iV sub‑brand the manufacturer is also pressing ahead with the development of a holistic and connected E‑Mobility ecosystem.
Amongst other things, this includes affordable wall boxes with different power outputs, which will allow customers to conveniently recharge their vehicles at home, and mobile online services offered via Skoda Connect that allows customers to benefit from services such as an intelligent charging station finder. In the future, this service will offer the option of reserving the customer's chosen charging station in advance.
As part of the company's 2025 Strategy, Skoda Auto will be investing a total of 2 billion euros in the development of electric vehicles and new mobility services over the next five years and this is the company's largest investment program to date.
(Visited 748 times, 1 visits today)