Orxa Energies To Launch Its All-Electric trike 'Mantis' in 2019
Bengaluru-based startup Orxa Energies is in its final stages to launch an all-electric three-wheeled bike called the Mantis. The company while talking to Iamrenew added that the bike will be out by the end of this year.
Orxa Energies is making India's first and an all-new Three-wheeled electric Bike or Trike called Mantis. The company is bringing the concept here; Trikes are quite popular in other global markets like Europe and Japan as they are popular among Kids and adults alike.
Betting big on the electric mobility revolution in India, Orxa energies is bringing Mantis which is sleek and will offer an overall range of 200 km on a single charge. It will be able to reach a top speed of 140 km/h. Electric vehicles can achieve quick acceleration due to the design of their motor. The electric motor does not need to rev to a certain RPM to produce maximum torque; it can do that right from the beginning, which makes them so exciting. Ranjita Ravi, co-Founder of Orxa Energies told us about Mantis which is believed to be a gamechanger, " When we started off, we just wanted to build a performance motorcycle that we wanted to ride. We looked around and found no performance electric motorcycle in market – internationally, few players like Zero Motorcycles. As we spoke to riders, we realized that both performance & range were critical.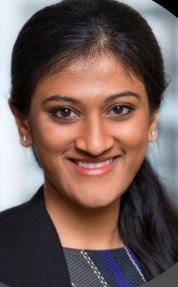 This is what we believe makes Mantis a game changer. It is built from get-go to be a "No Compromise" Electric motorcycle. Built to make you forget that you're on an EV."
Just like its namesake, the Mantis Bike is a stealthy ambush predator. Mantis is designed as an early-performance Street bike. She further clarified that Mantis is NOT a ssuperbike it is however an early-performance bike.
"For our users, the Mantis motorcycle will be among the earliest entrants into the performance electric category. Design, Ride-pleasure and Performance is what we are working to deliver. We want to provide a credible electric alternative to petrol motorcycles for serious bikers. The speeds and range will allow our riders to be comfortable on all types of city roads and on highways, while the battery-swap option opens up the scope of electric biking to a whole new level."
Orxa did not straightway dove into developing the Trike. it first studied the market and then made plans to meet what the Indian market needs.
"We realized very early that energy solution still remains unanswered. And hence we decided to take our battery packs to market. Our battery packs are now clocking sales, with pilots in execution in multiple industry verticals. Our packs have a greater power output, at lower weights, with advanced, proprietary thermal management. We believe in chemistry "agnostic" battery systems."
Orxa Energies is currently manufacturing the Trike entirely in India and Ranjita added that "the only items we import are the lithium-ion cells for the battery packs." Since the startup is based out of Bengaluru, there are chances that they might first offer the trikes in Bangalore itself. This process was earlier followed by Ather, who is now expanding to other cities as well.
She further elucidated the problems which new startups in Electric mobility are facing. "The challenges, of course, remain very similar to other EV startups – vendor ecosystem being the biggest issue. A lot of automotive component manufacturers are not geared to work on the small scale required by early-stage startups – some of them are also not willing to work with startups. And early-stage startups are often not funded well enough to put down tens of lakhs or even crores required for the tooling & machining. It takes a long time for us to find & build a supportive vendor network." However, she remains optimistic as the Indian EV market is turning for good. "There are some good things happening in the space though- the recent reduction in the import duties, the different state-level initiatives for encouraging EVs, and the expected FAME II for Mar 2019."
On asked about Mantis and its price, Ranjita remains tight-lipped. "The Mantis vehicle is in final development stages, so we expect a launch towards the end of 2019. Price range will be equivalent to this early performance segment." When asked about what kind of future Orxa is looking at, she said, "We are developing both the vehicle (the Mantis) and the batteries as products for the market.
We are continually developing solutions to the problems we face as we work on developing the Mantis motorcycle. We find that many of our solutions are relevant to the linked industries of transportation, energy-storage and distribution. As we move closer to bringing the Mantis to the market, we also work with partners and customers who benefit directly from our solutions. In some cases, we have also undertaken the customization of these solutions. We are currently working on closing our next round and expect to close in the coming months. We are keenly looking out for industry partnerships, pilot projects, and proofs-of-concept projects for other ecosystem players."
The startup believes that the EV space in India is still at a nascent stage. However, the founders do add that multiple moves could work out. They added- Shared Mobility, Last mile connectivity – both in 2-wheeler and 3-wheeler space is a ripe & low-hanging target will electrify 'quickly'. The personal 2-wheelers segment will go through electrification next. As an industry, The electric mobility solution providers should target these two objectives, as India is a predominantly two-wheeler segment which makes up to about 80% of India's vehicles' sales. There are about 20Million 2Wheelers sold each year.
Picture Credit: Orxa Energies
(Visited 1,405 times, 1 visits today)