Cobalt and Nickel Supply Woes to Hurt EV Makers – Woodmac
The rising popularity of EVs globally and the rush to adopt cleaner mobility options has led to a surge in demand for Cobalt and Nickel.
EV batteries driving up demand of Cobalt, Nickle & Lithium
Electric vehicles (EVs) and energy storage have dominated the narrative in the metals and mining space. As announcements on EV targets by automakers and governments grow, panic around a steady stream of raw material supply has started to build – reinforced by unsuccessful attempts by auto industry giants to lock in long-term supply deals.
According to the consultants Wood Mackenzie, the estimated electric vehicle (EV) sales including hybrid electric vehicles (HEV) were up more than 24% last year. Chinese car sales have pulled the wagon of EV sales till now but the renewed interest by car companies like Toyota, Tesla and battery makers like Panasonic and countless others are now causing supply scramble well into this year from the last.
Wood Mackenzie also expects global electric vehicle sales with a plug to account for 7% of all passenger car sales by 2025, 14% by 2030 and 38% by 2040. Though Electromobility is in its infancy, the growth in electric vehicles and energy storage has been transforming the lithium, cobalt, and nickel production industry. Demand for battery raw materials is growing at an unprecedented rate.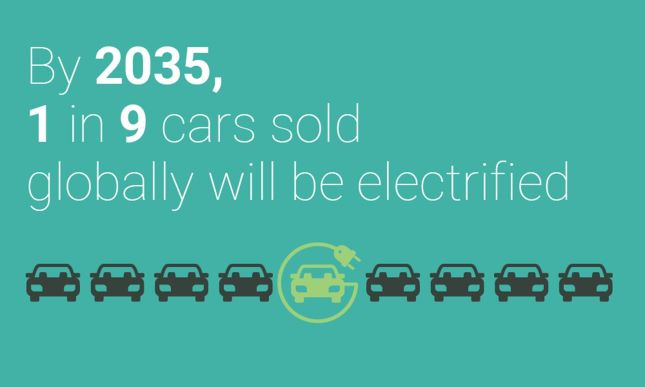 Woodmac had estimated lithium demand to grow from 233 kt in 2017 to 405 kt by 2022. By 2022, Woodmac forecasts cobalt demand from batteries alone to reach 98 kt – or 61% of the cobalt market. Nickel too was expected to see a surge in demand owing to the developments in battery-grade chemicals and technology but was expected to plateau in mid-2019-20 as the agency expected growth coming from Indonesia as it ramps up both domestic nickel pig iron (NPI) production and the export of ore to China.
However, according to the latest forecast, battery materials — cobalt, lithium and nickel — could face a supply crunch by mid-2020s. The cobalt market is expected to see an oversupply of intermediate products such as hydroxide until at least 2024.
The battery sector will make up for more than 80% of total lithium demand by 2030. Woodmac also adds that investment in new nickel projects is hindered by low prices, but needs to start now as mines can take up to 10 years to develop.
(Visited 461 times, 1 visits today)