Harley-Davidson Unveils its First Electric Bike "Livewire"
The Bike is supposed to be the first in line, to what will be a vast portfolio of Harley-Davidson 's electric motorcycles. These lean machines will be made available from 2022, while the company has placed big hopes on electrification to revive its brand.
Four years after unveiling its plans of developing an electric motorcycle, Wisconsin-based Harley Davidson revealed its first all-electric bike, the "LiveWire" at the EICMA Motorcycle Show held last week in Italy. The production-ready bike is expected to ratchet up the performance of two-wheeler when it officially launches in 2019.
LiveWire is believed to be the company's first, in a line for what will be a vast portfolio of electric Harley-Davidson motorcycles. Being made available from 2022, the company is placing a big bet on electrification in hopes that it will revive the brand, which has struggled to sustain favourable sales over the last few years.
The bike will be powered by a magnetic electric motor, located low in the motorcycle to align the centre of gravity while improving its handling at different speeds. This makes it easier to control the bike when brakes are applied, the company said. The LiveWire will have two batteries: the main battery, composed of lithium-ion cells surrounded by a finned, cast-aluminum housing, and a small 12-volt lithium-ion battery that powers the lights, controls, horn and instrument display. The bike will support seven riding modes, three of which will be rider-defined, which can be tuned with adjustable high-specification Showa suspension. The bike will also have an adjustable colour touchscreen display located above the handlebar which will give riders access to the interface for Bluetooth connectivity, navigation, music, and other features.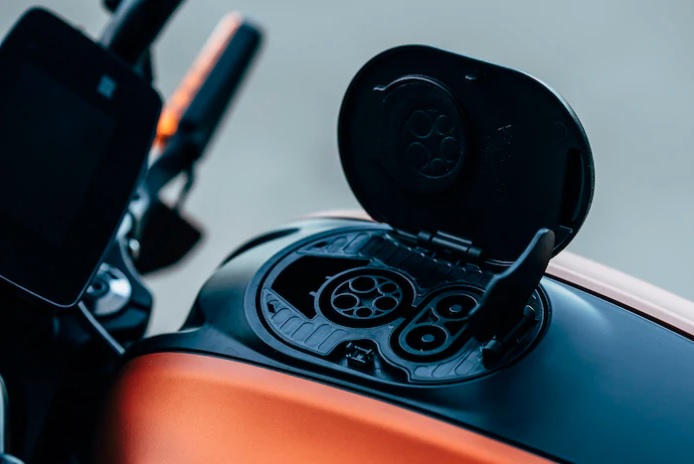 LiveWire will support charging through a Level 1 charger that plugs into a standard household outlet with a power cord stored below the motorcycle seat. For faster charging, it can also be charged via Level 2 and Level 3, or DC Fast Charge (DCFC). To further aid the transition to electric, Harley will install Level 2 public chargers at dealer locations that will sell the electric bikes. 
Even with an exceptional design and best in class technology being implemented, caution is still warranted. Firstly, in the "More Roads to Harley-Davidson" strategic roadmap released in July, the company revealed that fewer than 1,000 high-performance e-bikes were sold across the U.S. and Europe in 2017. Portraying a potentially untapped market. Secondly, Alta Motors, the electric dirt-bike manufacturer Harley invested in earlier this year. Even with 50% growth in sales over consecutive quarters in 2018, the company discovered it the hard way that building electric motorcycles is expensive, which has reportedly forced it to shut down production as it holds on for a buyer. If a company that has achieved such impressive growth with a well-regarded line of electric motorcycles is having to close up shop, there's reason to question how easy Harley-Davidson's road to success in the segment will be.
Image Credits: Harley-Davidson
(Visited 121 times, 1 visits today)